India, one of the fastest-growing economic powers in the world, is the home of some world-class talents when it comes to design and development. Based in the heart of Ahmedabad, Expert App Devs is a team of passionate and experienced mobile app developers that have been delivering stellar solutions for more than 11 years.
Since 2011, we've grown to become a celebrated leader in the mobile app development services space. With more than 350 dedicated experts, we are a team that doesn't back down from challenges and is always hungry for continuous growth. We're innovators in the space that thrives amidst uncertainties. By incorporating coding best practices, design-friendly solutions, and persona-driven applications, we have been able to drive success for our clients. It's because of our commitment to the success of our customers that we've been highlighted by Clutch's team.
Clutch is a Washington DC-based review and market research platform designed to help browsers better understand the IT, marketing, and business services spaces. The site is home to a huge collection of data-driven client testimonials, market reports, and agency shortlists. As of writing, we've only earned two client reviews since starting our vendor profile back in January. Despite that, we're already listed as one of the credible app development companies on Clutch's carefully vetted list — what more can we accomplish if we have more, right?

We're grateful to have our clients testify and vouch for our quality of work. Seeing them satisfied empowers and motivates us to continue pursuing excellence.
Take a look at these quotes from our clients' honest testimonials!
"Expert App Devs team is very skillful and proactive - they also provide best in class support in terms of technical issues, or providing suggestions on future road-map of the product. Apart from that, they provide a one-stop solution to all of our needs, so it's easier for us to manage all things with vendors." - Business Development Manager, Software Development Company
"Their turnaround time was lightning speed. Within 1 year, our app had serviced over 40,000 users. Expert App Devs' communication was also solid. From the start, we have used them to develop our mobile app and we could not be more satisfied." - CTO, Fetii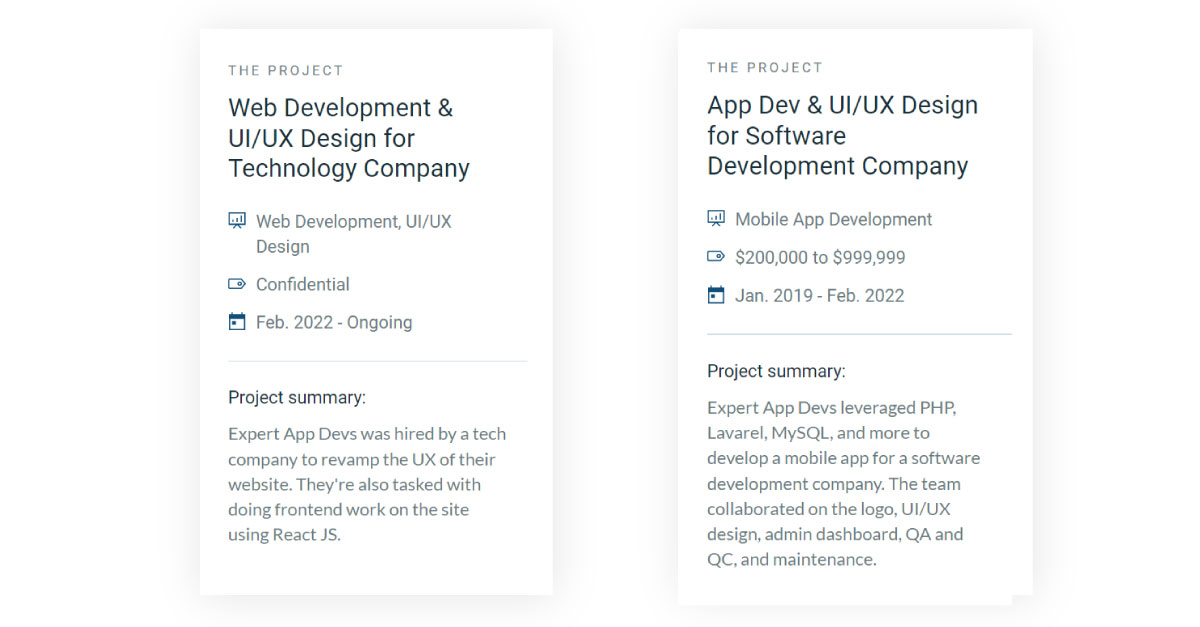 Thank you so much to our clients who took the time to write us their amazing feedback. We encourage our partners who haven't yet to please lend us a helping hand and leave us their insights on the platform. Rest assured, your support aren't all for not.
We will continue to deliver incredible results and products.
With our growing expertise in the mobile app development space, we have a vetted development team with impressive caliber and the ability to drive home results-oriented solutions. We have been getting some incredible customer responses for our mobile game development services, eCommerce, and retail solutions, among others. We have capably delivered apps in the healthcare, banking, and insurance segments.
Looking for a reliable partner? You're in the right place. Contact Expert App Devs today and let's collaborate & transform your business to perfection.