Mobile App Development Services
Helping brands deliver superior experiences with top-notch and high-quality mobile app solutions. With our end-to-end mobile app development services, you can drive sales and increase conversions across multiple platforms and devices.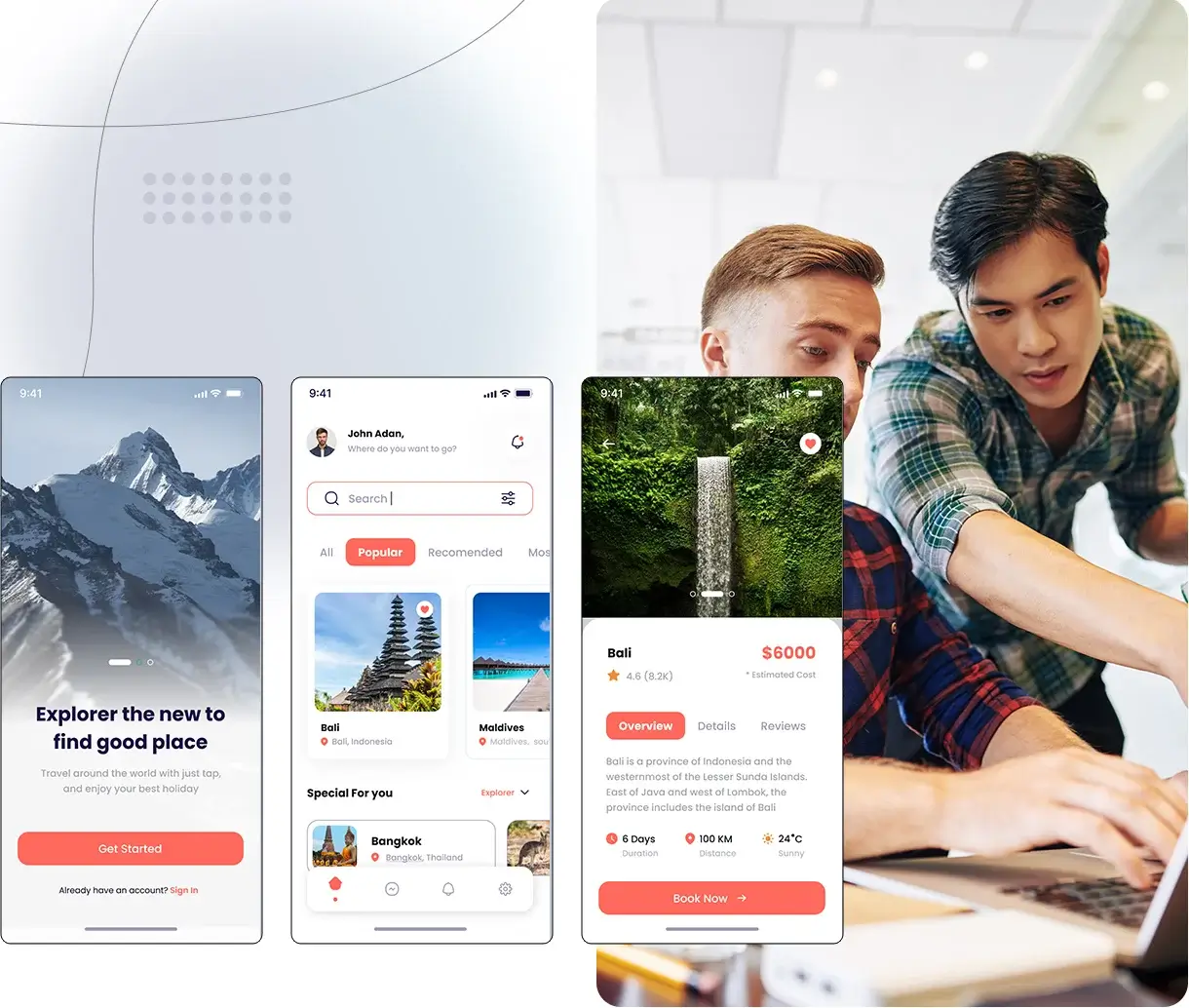 Innovating Businesses with Functional Mobile-first Solutions
With billions of mobile apps ruling the app stores, it has become imperative for businesses to differentiate their digital products. You need to grab the opportunities thrown at you by the newer devices, and a growing need for smart technologies. That's where Expert App Devs can help by partnering with you to offer an unparalleled user experience to your audience.
By combining our deep industry knowledge with technology proficiency, we offer highly-functional mobile-first digital solutions across multiple platforms and devices. Our best mobile app developers breathe life into your brilliant ideas after a thorough understanding of business and design requirements. Our ultimate aim is to drive more downloads, increase app engagement and boost your ratings for better business returns.
The team of android app developers is skilled in android development on the Android platform as well as cross-platform, delivering high-quality apps. Highly recommended android developers because their aim turning in the best possible results.
I am very happy with the final product from the solution as well as support and service from Expert App Devs. They also covered the latest OS updates for Android and iOS apps in the final product! Thank you to the team!
Creating Endless Opportunities for your Business
We inspire creativity and translate your vision into mission-critical solutions with best practices, an experienced team of best mobile app developers and exceptional support.
Solutions we deliver
We offer a broader spectrum of technology solutions to tick all the right boxes for our clients' needs.
Why Expert App Devs For mobile app development services?

Transparent Operations
We keep the client at the core of the mobile app development process. Sharing progress reports, development metrics, and key project details help us gain suitable advice and move in the right direction

Competitive Pricing
Delivering cost-efficient solutions by combining the best engagement models with the right resources, technologies and tools without compromising on quality

Flexible Engagement Models
Hire hourly resources or a dedicated team depending on your project requirement and the flexibility you desire . We offer you the best mobile app developers and hiring models for quick and smooth deliveries

Data-backed Decisions
Whether it is developing the strategy or building the feature list, we rely on the market data and insights built from analyzing them. we create apps from ground up after thorough research and market analysis
UX-led Approach
UX design drives the interaction and engagement for your business app. We keep UX at the core of every strategy to define exceptional designs and interactive interfaces for engaging solutions.

Agile Methodology
Regular scrums, checklists, and project standups help us stay at the helm of our project. We keep optimizing the methodology, procedures and processes to deliver an enriching outcome.
Build-to-test Models
For quicker deployments and a competitive, we use the build-to-test models to test the code as we create the solution.

Secure Solutions
Cross-platform or native, we build secure-first solutions. Our team works on bolstering the security of the applications using role-based access, defined authentication methods, and adhering to data compliances.
Mobile App Development Services Expertise
Success stories
Our developers have left no stones unturned to get this next gen big thing designed by their passion and knowledge. Here is a brief insight to our success stories:
Want to give your app idea the wings of reality?
Partner with us for end-to-end mobile app development services.
We cater our services for various industries
Mobile app development FAQs