Hire React Native Developers in Just 48 Hours
Are you looking for a React Native developer? Hire React Native developers especially handpicked for you at just $22 per hour with Expert App Devs. We are a dedicated React Native app development company in India with a proven track record. Let our developers build next-gen user interfaced apps for your business to scale high!
On-Time Project Delivery
No Charges for Shared Project Manager
Simple and Quick Hiring Process
Dedicated React Native Resources
NDA signed by both parties
Daily Reporting and Post-Deployment Support
Headache-Free Hiring Model
Build a Native-Like React Native App with Our React Experts
Book A Call
Or, fill out this form to tell us about your needs.
100% confidential
We sign NDA
Our Process






Hire Pre-Vetted React Native Developers
Do you wish to hire expert React Native developers who can work dedicatedly for your project? Hire them through Expert App Devs to build next-gen React Native apps.
Custom React Native App Development
React Native has been one of the most preferred, high performance cross-platform app development frameworks powered by Facebook. Our software developers have first-hand experience working with the React Native framework. Our developers can build user-centric mobile apps that match your expectations and give you a competitive edge.
As the industry's leading app development company, we understand the need to hire a React Native app developer with subject matter expertise and experience. Our handpicked React Native experts will build highly responsive and scalable apps with cutting-edge tools. They know how to use React Native resources and create the best user experience solutions that cater to your needs.
Our dedicated React Native developers for hire follow the agile development approach to speed up the development process and deliver the app on time to give you a competitive edge. Hire sheer professionalism and transparency with us.
Expertise in working with all React Native versions from 0.60 to 0.71.
Single codebase to develop Android and iOS apps.
Proficiency in using UI libraries such as Nativebase, React Native Element, React Native Kitten, React-Native-Material-UI, Lottie, and others.
Expertise in backend technologies such as Ruby on Rails, Python, Node.JS, Django, Laravel, and others.
Skillful at migration without data losses.
Skillful in using various app development tools such as Visual Studio Code, Xcode, Flipper, React Navigation, NPM, and others.
Native and Cross-Platform App Development
Though React Native is famous for building cross-platform applications; you can also build native apps with this robust framework. Hire React Native developers in India through Expert App Devs to build native and cross-platform apps.
Our experienced developer will build high-end solutions that cater to your business expectations. They will leverage their expertise in React Native app development to create user-friendly, feature-rich, and scalable apps that accelerate growth.
Skillful usage of native device components to build high-end functionalities.
White hat and ethical coding practices.
Quick app prototype and MVP development.
React Native app integration and troubleshooting.
Substantial understanding of a mobile development life cycle.
Expertise in integration of native libraries and frameworks for React Native app development.
First-hand expertise in open source React Native functional programming paradigms.
Technical: React Native Skills
Expertise in Objective-C, Swift, Java, and other programming languages.
Smooth and seamless React Native app migration.
Unit testing and debugging proficiency.
Expertise using UI frameworks such as Bootstrap, Ant, Semantic-UI, and others.
Hands-on experience using React Native libraries like MobX, Redux, and others.
Automation expertise with JEST, Mocha, or Enzyme.
Expertise in styling frameworks like Ant Design, Angular Material Design, PWA, SPA, Bundling, etc.
Proficiency in integrating SDKs such as Firebase, Mixpanel, OneSignal, etc.
Expertise in React Native fundamentals like Virtual DOM, Hot Reloading, component lifecycle, etc.
Expertise using graphical tools such as Sketch, Figma, Adobe, Invision, etc.
Hands-on experience in using APIs such as RESTful and GraphQL.
Non-Technical: React Native Skills
Can quickly adopt new working environments, processes, and tools.
Clear communication and open to new ideas and their implementation.
A proactive and open approach to app development challenges.
Highly disciplined and attentive to detail.
More emphasis on developing user-centric and easy-to-use mobile apps.
Willing to lead and mentor team members.
Highly punctual, full time, and committed in approach.
Excellent in time management, conflict resolution, and decision-making.
Highly innovative and practical approach to dealing with new ideas.
React Native Development Expertise
Hire Dedicated React Native Developers Through Expert App Devs
Expert App Devs offer pre-vetted React Native developers with years of experience and proficiency in the domain. Hire our app developers and take your app development project to the next level.
Full-Time Hiring
Part-Time Hiring
Hourly Hiring
| | | | |
| --- | --- | --- | --- |
| HIRING MODEL | Full-Time Hiring | Part-Time Hiring | Hourly Hiring |
| View Hire | 160 Hours / month | 80 Hours / month | On Demand |
| Hiring Period (Min) | 1 Month | 1 Month | 40 Hours |
| Methodology | Agile / Scrum | Agile / Scrum | Agile / Scrum |
| Communication | Phone, Chat, E-mail | Phone, Chat, E-mail | Phone, Chat, E-mail |
| Project Trackers | Daily Reports, Basecamp, Jira, Redmine etc. | Daily Reports, Basecamp, Jira, Redmine etc. | Daily Reports, Basecamp, Jira, Redmine etc. |
| | Starting at $2500 | Starting at $1500 | Starting at $22 |
Why Choose Expert App Devs to Hire React Native Developers?
On-Time Delivery
We have earned a good reputation for offering valuable app solutions on time. We meet delivery expectations with 100% accuracy. Our React Native developers follow the agile development approach to give you a competitive edge over others. With us, you can expect the delivery on time.
100% Confidentiality
We will sign a Non-Disclosure Agreement before the project starts. We are concerned about your project's Confidentiality. Whatever data you send to us will be safe with us.
Post-Deployment Support
We are with you even after the app is deployed on app stores. Our dedicated React Native developers will act immediately in case of technical or functional issues. You can rely on us for post-deployment support and app maintenance.
Research-Based Approach
Our research-based app development approach has helped us to build highly valuable, user-centric mobile apps. Before starting the development process, we research your target audience, their preferences, competitors, and others.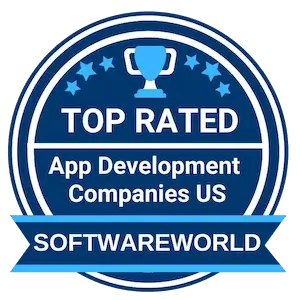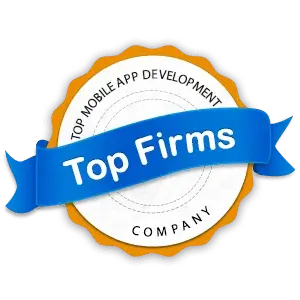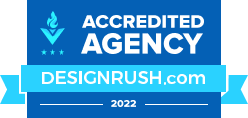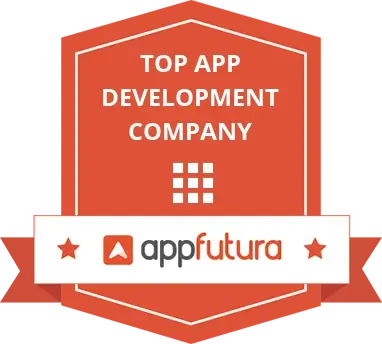 How it Works?
Here is the quick hiring process we follow to assign React Native developers.

Drop an
Inquiry

Consult With
Our Experts

Select Engagement
Model
Sign off and
Begin Work

Scale Your
Team
What Do Our Customers Have to Say?
With sheer enthusiasm and dedication, we have earned the trust and respect of our beloved clients. Check out what they have to say about our corporate services.
The team of android app developers is skilled in android development on the Android platform as well as cross-platform, delivering high-quality apps. Highly recommended android developers because their aim turning in the best possible results.
I got all the customization and branding needed from the Expert App Devs team. They listened to everything patiently and planned the implementation effectively. Kudos to the Food Delivery solution!
I am very happy with the final product from the solution as well as support and service from Expert App Devs. They also covered the latest OS updates for Android and iOS apps in the final product! Thank you to the team!
Within a month, I have got all my investment costs covered from the Food Delivery Solution. It's a really amazing and fast solution to customize and go live!
We have purchased the Food Delivery solution for our online food business. It's needless to say that we are amazingly satisfied with the end result. Thank you, Food Delivery Solution team!