Hire Unity Developers India at $22/Hr*
Bring your gaming idea to life by hiring the best Unity nerds who think of games only. With experience and technical mastery at their side, they can develop immersive gaming apps for your business. Hire Unity developer through Expert App Devs and make your app idea into a profitable venture.
Multiplatform Gaming App Development
Dedicated Resource Model
Low-Cost Development
Zero Infrastructure Costs
Code Ownership
No Charges for Shared Project Manager
Research-based

Mobile Game Development

1-Week Risk Free Trial*
Kickstart the Unity Game Development Project Now!
Book A Call
Or, fill out this form to tell us about your needs.
100% confidential
We sign NDA
Our Process






Scale Up Your Team with Dedicated Unity Developers
Say bye-bye to the need to develop an in-house team of Unity developers. Hire Unity developers who will work as your in-house team members and help achieve your business goals by developing alluring, intuitive, and highly engaging gaming apps that offer a rich experience to your audience.
Unity 2D/3D Games Development Services
Leverage the expertise of our Unity developers to build superlative gaming apps for Android and iOS platforms. Our Unity developers have hands-on experience in developing gaming apps from scratch. Not just that, they can also customize existing gaming apps as per your recommendations.
Our Unity developers are well-versed in handling a wide array of tools and other resources provided by Unity. Our Unity developers can build gaming apps that can craft enriching experiences that captivate users in different worlds. Furthermore, getting started with us is simple and quick. Just share your requirements, and we will assign a pre-vetted Unity developer to you.
Expertise in Unity-friendly programming languages like C# and JavaScript.
Expertise in object-oriented scripting languages.
Hands-on experience with Unity software.
An understanding of Unity features to streamline and simplify the development process.
Proactiveness to monitor the project's progress.
Seamless collaboration with the UI, Graphics, Scripting, and other teams for better outcomes.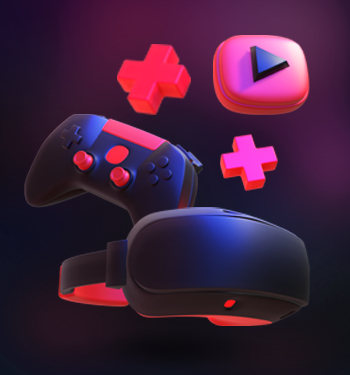 Unity based Cross-Platform Games Development
Do you want to develop a cross-platform gaming app that can run on various platforms? Cross-platform mobile game development can enable you to reach out to Android and iOS audiences simultaneously and in no time. Also, cross-platform gaming apps offer native-like experiences and are good at performance and efficiency.
Hire Unity developers through Expert App Devs who will work dedicatedly on your project. They are subject-matter experts who will set a benchmark by offering first-class Unity game development services. Let them leverage their Unity expertise to develop augmented gaming apps that woo your audience. Hire Unity Developers in India within 2 business days.
Proficiency in full-cycle Unity game app development.
Hands-on experience in developing Single-player or multi-player gaming apps.
Expertise in offering game customization services.
Game front-end and backend development with optimization.
Expertise in developing gaming apps by incorporating Augmented Reality and VR technologies.
Proper planning and mapping-based approach to offer the best output.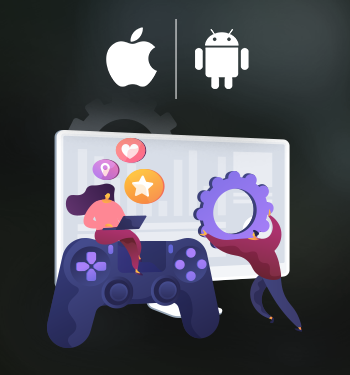 Technical: Unity Developer Skills
Expertise in programming languages like C, C++, C# and JavaScript.
Hands-on experience working with popular SDKs like Photon, Agora, Mirror, Unity Ads, Google Admob, etc.
Should be well-versed with the architecture patterns like MVVM, Clean, MVP, etc.
Should be proficient in using code analysis tools like Android Lint.
Well-aware of tools like Visual Studio, Rider, Maya, Blender, etc.
Proficient in using various databases for game app development.
Expert in using supportive platforms like Android, iOS, Windows, Mac, Linux, WebGL, tvOS, PS5, etc.
Non-Technical: Unity Developer Skills
Highly effective communication skills to understand the project requirements and expectations.
Highly adaptive to newer working environments.
Highly efficient in customizing different kinds of games as per client requirements.
Customer-centric approach to understanding what end-users desire.
Efficient collaboration with other teams like designers, QAs, and others.
Highly proactive in seeking out new possibilities and opportunities in creating and sharing new assets.
Accurate documentation skills for future use.
Unity 2D 3D Game Development Expertise
Our Dedicated Hiring Models
Check out our dedicated hiring model that perfectly meets your project requirements. Hire dedicated Unity developers for your project with our highly decisive hiring model.
Full-Time Hiring
Part-Time Hiring
Hourly Hiring
| | | | |
| --- | --- | --- | --- |
| HIRING MODEL | Full-Time Hiring | Part-Time Hiring | Hourly Hiring |
| View Hire | 160 Hours / month | 80 Hours / month | On Demand |
| Hiring Period (Min) | 1 Month | 1 Month | 40 Hours |
| Methodology | Agile / Scrum | Agile / Scrum | Agile / Scrum |
| Communication | Phone, Chat, E-mail | Phone, Chat, E-mail | Phone, Chat, E-mail |
| Project Trackers | Daily Reports, Basecamp, Jira, Redmine etc. | Daily Reports, Basecamp, Jira, Redmine etc. | Daily Reports, Basecamp, Jira, Redmine etc. |
| | Starting at $2500 | Starting at $1500 | Starting at $22 |
Why Expert App Devs for Unity Developers?
Huge Base of Unity Developers
We have a large number of Unity developers for hire from junior to senior levels. These Unity developers have hands-on experience in using the Unity3D software and other tools. Hire Unity developers for your project to utilize their skills.
Game Development from Scratch
Just share your gaming idea with us and we will start the app development from scratch. Our developers are pre-vetted and you can rely on them for 360-degree app development services.
Low-Cost Development
With Expert App Devs, you can save up to 10 to 30% of total costs. However, it does not mean that we compromise with the mobile game app's quality. You can get the best, high-quality Unity game development services from our professional developers.
Team Flexibility
You can hire a single or multiple Unity 3D game developers during the project. Also, we give you the flexibility to scale up or down developers as per your business requirements.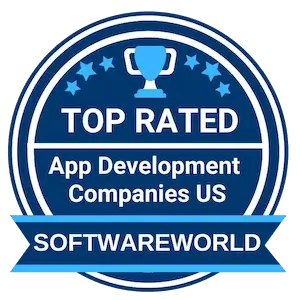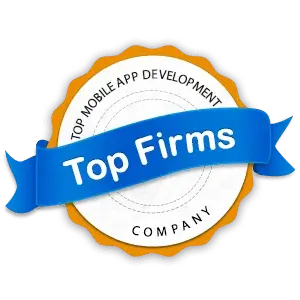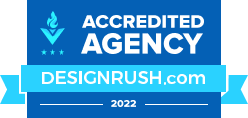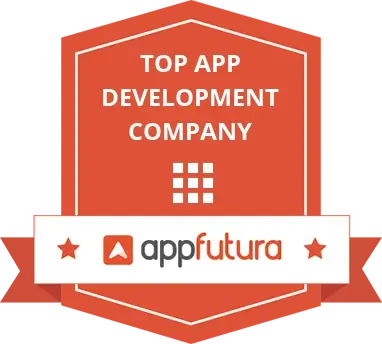 Hire Unity Developer: How it Works?
We have made the hiring process simpler and more straightforward for hiring a Unity3D game developer.

Drop an
Inquiry

Consult With
Our Experts

Select Engagement
Model
Sign off and
Begin Work

Scale Your
Team
What Do Our Customers Say?
We push boundaries to come up with high-end tech solutions for our clients. Our beloved clients also appreciate our efforts. Check out what our clients have to say about our professional services.
The team of android app developers is skilled in android development on the Android platform as well as cross-platform, delivering high-quality apps. Highly recommended android developers because their aim turning in the best possible results.
I got all the customization and branding needed from the Expert App Devs team. They listened to everything patiently and planned the implementation effectively. Kudos to the Food Delivery solution!
I am very happy with the final product from the solution as well as support and service from Expert App Devs. They also covered the latest OS updates for Android and iOS apps in the final product! Thank you to the team!
Within a month, I have got all my investment costs covered from the Food Delivery Solution. It's a really amazing and fast solution to customize and go live!
We have purchased the Food Delivery solution for our online food business. It's needless to say that we are amazingly satisfied with the end result. Thank you, Food Delivery Solution team!
Frequently Asked Questions
Need a Consultation?
Have queries or questions about our mobile app design and development services? We are available round the clock. Reach out to us now!