Android App Development Services
At Expert App Devs, we provide top-notch and custom Android app development and support services to cater to all your business needs.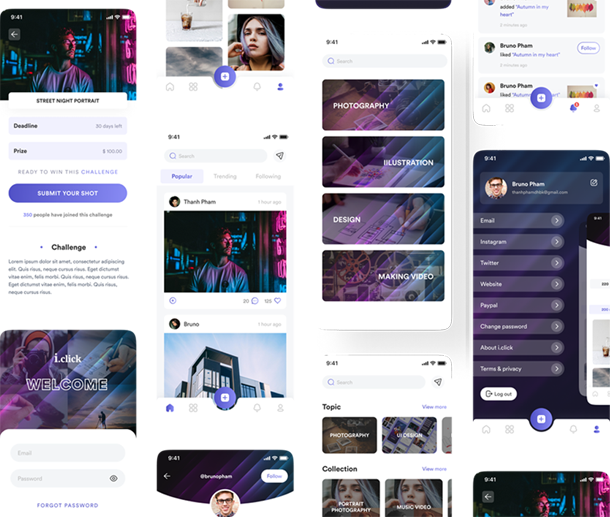 Android app development services corresponding to your needs
Expert App Devs provides Android app development services to startups, SMBs, and corporations. Our top-notch Android app developers have years of experience designing custom, stable, fully functional, and futuristic mobile apps for the entire range of Android devices. Our specialists are well-versed in all aspects of the Android platform. We've worked with Android devices of every variety, brand, and custom environment. Our Android app development services will deliver a solid solution that is appealing to platform users.
I am very happy with the final product from the solution as well as support and service from Expert App Devs. They also covered the latest OS updates for Android and iOS apps in the final product! Thank you to the team!
I got all the customization and branding needed from the Expert App Devs team. They listened to everything patiently and planned the implementation effectively. Kudos to the Food Delivery solution!
Creating Endless Opportunities for your Business
We inspire creativity and translate your vision into mission-critical solutions with best practices, an experienced team of best mobile app developers and exceptional support.
Solutions we deliver
We offer a broader spectrum of technology solutions to tick all the right boxes for our clients' needs.
Why hire the best-breed of android app developers for your project?

Demand-based scaling
We believe that our customers should have as few concerns as possible. As a result, when conditions change and you need to expand your team, we add as many people as necessary to complete everything on time. We have assembled the best multi-skilled specialists just for you!

Quality Control
Layered testing of critical functionality, supplementary functionality, and layouts in sequential order. Thorough testing for security, usability, and performance, including high load and stress testing.

Developers who are dependable and skilled
As a leading Android app development company, we provide all of our customers with the best and most dexterous team of developers. Our skill sets are aligned with the requirements of your project. When you hire our Android app developers, we will immediately begin working for you in an efficient and dedicated manner.
Strong architecture
Our Android developers are taught about the security flaws in the Android platform. To address this, they use top security protocols, which seal the app's architecture with strong security layers throughout.
Android App Development Services Expertise
Success stories
Our success is marked by the hard work and expertise of our expert professionals. Read on to learn about our success story.
Want to give your app idea the wings of reality?
Partner with us for end-to-end mobile app development services.
We cater our services for various industries
Frequently Asked Questions