IoT App Development Services
Comprehensive and effective IoT Application Development Services to cater to multi-Dimensional business needs.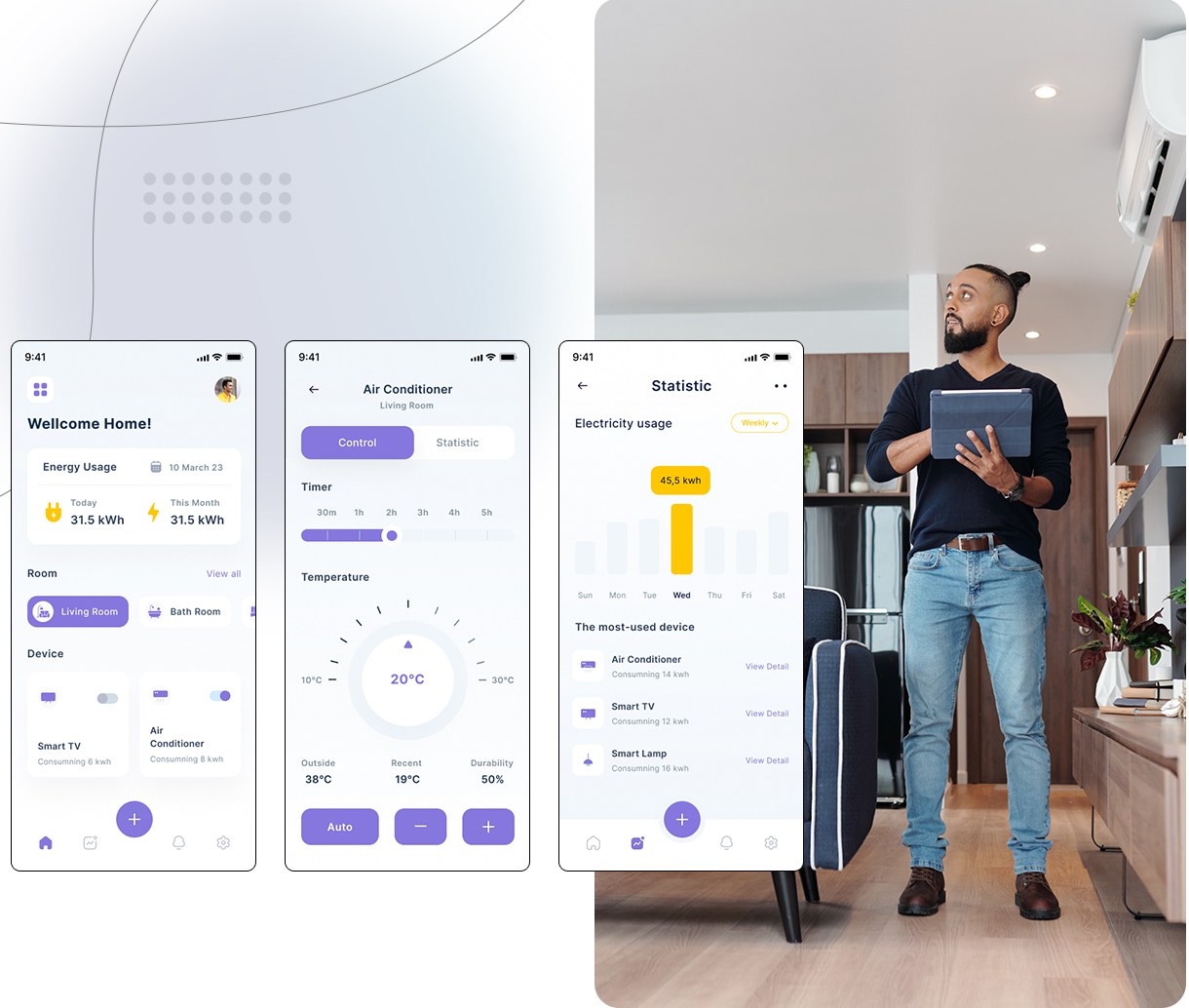 Unlock new possibilities with the Top-Notch IoT engineers
Expert App Devs is a premium IoT development company offering innovative and results-driven IoT apps to enterprises and organizations. Our IoT applications thrive on business insights, embedded software and sensor data. We develop consumer IoT and industrial IoT development services using cutting edge technologies and industry best practices.
We create a seamless user experience with the latest technologies. Leveraging cloud services and data governance and IoT ecosystem, we offer advanced development solutions to enhance conversions. We provide our clients with quality assurance from the beginning of the development process with our end-to-end services.
The team of android app developers is skilled in android development on the Android platform as well as cross-platform, delivering high-quality apps. Highly recommended android developers because their aim turning in the best possible results.
I am very happy with the final product from the solution as well as support and service from Expert App Devs. They also covered the latest OS updates for Android and iOS apps in the final product! Thank you to the team!
Creating Endless Opportunities for your Business
We inspire creativity and translate your vision into mission-critical solutions with best practices, an experienced team of best mobile app developers and exceptional support.
Solutions we deliver
We offer a broader spectrum of technology solutions to tick all the right boxes for our clients' needs.
Why hire Expert App Devs for your IoT Mobile Application Development projects?

Multi-talented
Expert App Devs is a one-of-a-kind hub of multi-talented employees. We have the best UI/UX strategists, designers and developers on our team.

Time alignment zone
We leverage the different time zones to accomplish the timelines and quality goals defined by the businesses.
Seamless communication
Seamless communication keeps clients on the same page. As a dependable IoT app development company, we ensure smooth processes and defined communication protocols.

Cutting-edge technology
As skilled IoT service providers, our experts stay up to date on the latest technology in the industry. In order to make your project stand out in the market, our professionals seek out the most efficient technology to expand our business opportunities.
IoT App Development Services Expertise
Success stories
IoT is amazing, and we have traversed a long way in fledging businesses with our expertise work. Here is our success story that will let you know our thick and thins that we have gone through to reach this spot:
Want to give your app idea the wings of reality?
Partner with us for end-to-end mobile app development services.
We cater our services for various industries
Mobile app development FAQs