AI/ML Development Services
Experts App Devs, as an Artificial Intelligence and Machine Learning service provider, covers several aspects of AI, allowing us to give a solid solution to our clients.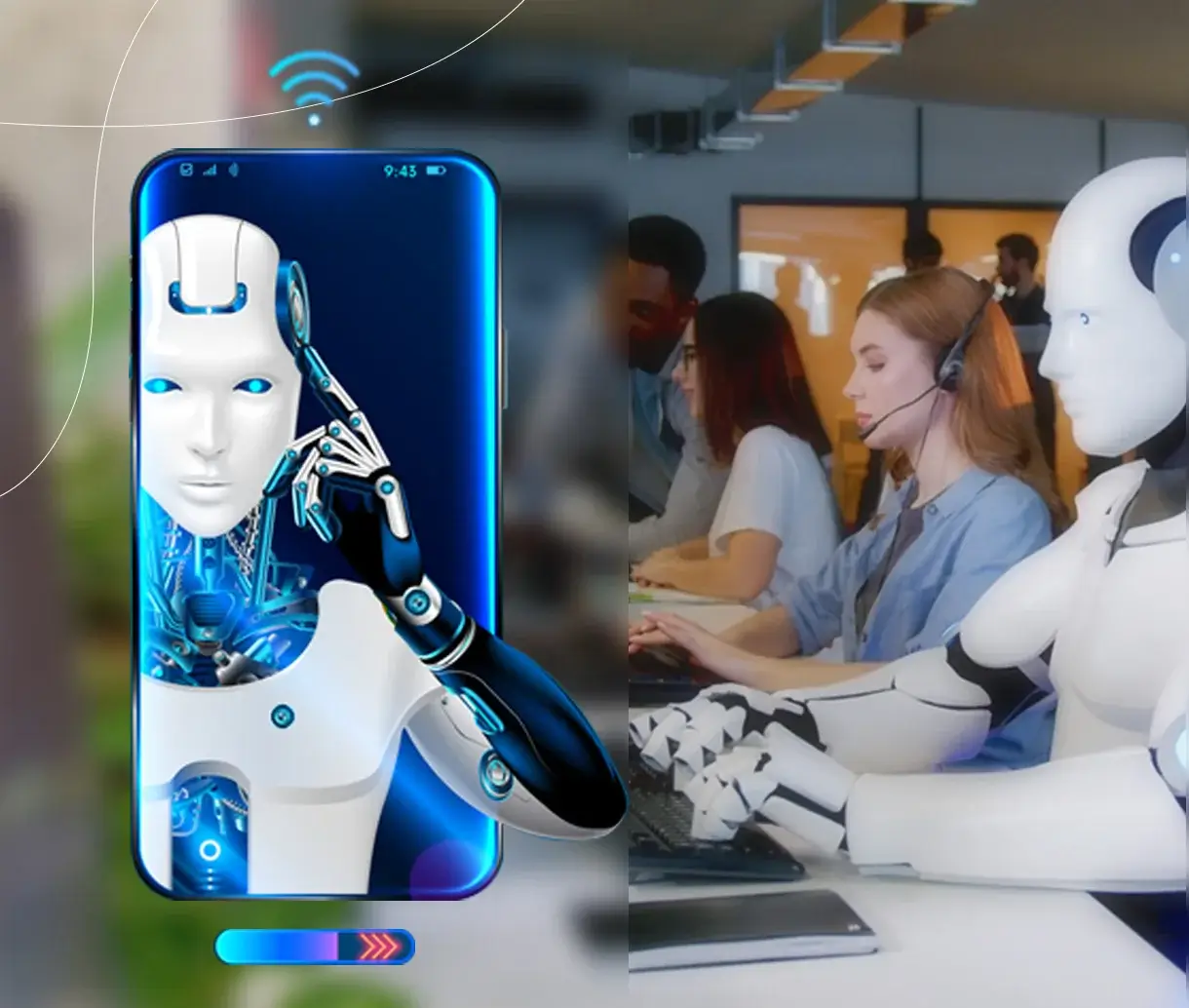 Retain your customers with AI development company
The challenge for today's organizations is to accelerate digital transformation. IT departments are responsible for an ever-increasing number of users, apps, and data across a range of operating platforms. AI technology enables robots to learn from their experiences, adapt to new inputs, and execute human-like activities. Deep learning and natural language processing are prominently used in most AI examples.
AI and machine learning (ML) can assist firms in staying ahead of security and compliance challenges. Organizations may hire AI mobile developers to use AI-based solutions for test integration and security concerns. They can increase user experience and retention by utilizing modern data science machine learning techniques.
The team of android app developers is skilled in android development on the Android platform as well as cross-platform, delivering high-quality apps. Highly recommended android developers because their aim turning in the best possible results.
I am very happy with the final product from the solution as well as support and service from Expert App Devs. They also covered the latest OS updates for Android and iOS apps in the final product! Thank you to the team!
Creating Endless Opportunities for your Business
We inspire creativity and translate your vision into mission-critical solutions with best practices, an experienced team of best mobile app developers and exceptional support.
Solutions we deliver
We offer a broader spectrum of technology solutions to tick all the right boxes for our clients' needs.
Why Partner with the Best AI/ML Development Company?

Smart and innovative solutions
As an ML services company, we solve complex problems and foster innovative business outcomes by determining AI powered mobile solutions. Our scalable solutions automate business processes and transform the future.

Prompt Decision
Using collected data, model development, Machine Learning tools and user behavior analytics, we can process faster decisions and enhance productivity.

Model of Use-Case
Our machine learning experts implement the use case methodology regardless of the computer vision to view objects to create ML models that help provide highly tailored solutions matched with specific company goals.

Your Preferred Frameworks and Technologies
To guarantee that Artificial Intelligence technologies can be effortlessly adapted, we employ all open-source machine learning and big data frameworks (Tensor flow, OpenAI, Scikit-learn, Keras, Caffe, MLlib, Hadoop, Spark, and so on).
 Support and Optimization
Our team offers 24/7 support and assistance, regular monitoring and continuous software optimisation to improve accuracy and reduce errors of the AI ML solutions.
Certified ML Developers
Our team of AI developers include certified professionals with superior knowledge of Artificial Intelligence services, technologies, process automation and products.
Agile Methodology
We divide the Machine learning services into small iterations using user behaviour analytics, and predictive models. This allows faster development and quicker launches.
Flexible Engagement Models
Whether it is process automation, Big Data or social services solutions, you can choose to go with an hourly basis or dedicated teams.
AI/ML Development Services Expertise
Want to give your app idea the wings of reality?
Partner with us for end-to-end mobile app development services.
We cater our services for various industries
Mobile app development FAQs