Android Developers For Hire at Just $22/Hour*
Do you have an Android project in mind? Hire the top 1% of dedicated Android app developers with rich experience and Android domain expertise. Let them understand your business requirements and deliver scalable and business-centric Android solutions that carve a niche.
Complete control over the team
Equipped with the latest Android development tools
Expertise in the Android Web and Mobile Applications
Quick onboarding to develop apps
Best coding practices
1-week free trial*
No Charges for Shared Project Manager
Get a Dedicated Android programmer for Hire Now.
Book A Call
Or, fill out this form to tell us about your needs.
100% confidential
We sign NDA
Our Process






Pre-Assessed Android Developers for Hire
Hire Android developers with first-hand project experience to develop mobile apps that give you a competitive edge in the market. Get high-end features and the latest functionalities in the app with our open source dedicated Android developers.
Technical: Android Skills
First-hand experience working in Android Studio, Android IDE, Kotlin, Java, Microsoft Visual Studio, IntelligIDE, etc.
Well-versed in using third-party plugins and libraries like Retrofit, Moshi, IntelliJ, CodeGlance, and ExpoPlayer.
Well-versed in using frameworks like Ionic, Flutter, React Native, Unity, PhoneGap, and Cordova.
Expertise in testing tools like CodeMagic, TestMagic, and Dart DevTools.
Expertise using UI tools like Panache, Screenshot, Supernova, Adobe Plugins, etc.
Proficiency in using Android development tools like Android SDK, Android NDK, Firebase, DialogFlow, XML, etc.
Non-Technical: Android Skills
Highly motivated Android app developers who strive to deliver high-end Android app solutions.
Magnificent team players with a zeal to contribute to the project dedicatedly.
Can adapt to new development environments and application modernization easily.
Certified Android developer with a proven track record.
Excellent in communication and interactive skills.
Excellent in regular reporting and troubleshooting.
Excellent in documentation of processes and procedures.
First-hand experience in using online resources for Android app development.
Android Development Expertise
Our Dedicated Hiring Models
We would love to collaborate with you to bring feature-rich Android apps to life. Check out our dedicated hiring models and choose one that you find perfect for your project.
Full-Time Hiring
Part-Time Hiring
Hourly Hiring
| | | | |
| --- | --- | --- | --- |
| HIRING MODEL | Full-Time Hiring | Part-Time Hiring | Hourly Hiring |
| View Hire | 160 Hours / month | 80 Hours / month | On Demand |
| Hiring Period (Min) | 1 Month | 1 Month | 40 Hours |
| Methodology | Agile / Scrum | Agile / Scrum | Agile / Scrum |
| Communication | Phone, Chat, E-mail | Phone, Chat, E-mail | Phone, Chat, E-mail |
| Project Trackers | Daily Reports, Basecamp, Jira, Redmine etc. | Daily Reports, Basecamp, Jira, Redmine etc. | Daily Reports, Basecamp, Jira, Redmine etc. |
| | Starting at $2500 | Starting at $1500 | Starting at $22 |
Why Hire Android Developers Through Expert App Devs' India?
Android Expertise
Our developers have years of experience in handling Android app development projects with sheer proficiency. They are the best Android app developers to hire for your project.
Quick Hiring Process
We have kept a quick and seamless hiring process to ensure the quick onboarding of deserving candidates for your project. You will choose the right developer for your project to give you complete autonomy.
Post-Deployment Support
Our dedicated Android developers will keep assisting you in maintaining and upgrading the Android app even after deployment. In case of any issues, they will act quickly and resolve issues in just no time to give an uninterrupted experience to users.
High-Quality Coding
Our developers follow the right standard coding practices. You will have the Cost-effectiveness code for your native app that offers speed and performance. We don't compromise when it comes to standard coding.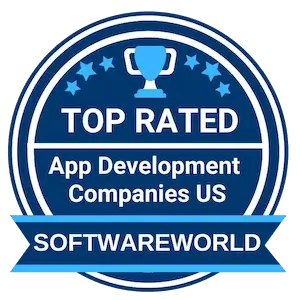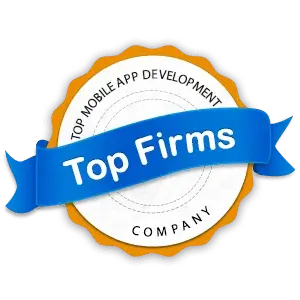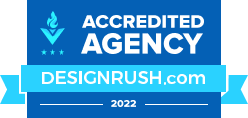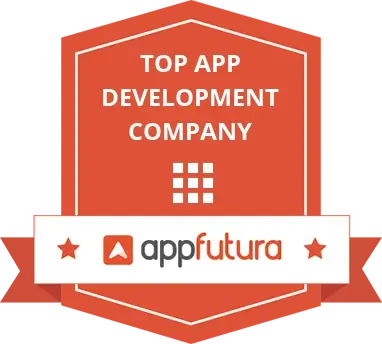 Our Android App Development Process
Check out the most simplified and linear process to hire Android developers.

Drop an
Inquiry

Consult With
Our Experts

Select Engagement
Model
Sign off and
Begin Work

Scale Your
Team
What Our Customers Say?
Do you want to know what our customers say about our Android app development services? We know it matters to you. Read first-hand reviews from our beloved customers.
The team of android app developers is skilled in android development on the Android platform as well as cross-platform, delivering high-quality apps. Highly recommended android developers because their aim turning in the best possible results.
I got all the customization and branding needed from the Expert App Devs team. They listened to everything patiently and planned the implementation effectively. Kudos to the Food Delivery solution!
I am very happy with the final product from the solution as well as support and service from Expert App Devs. They also covered the latest OS updates for Android and iOS apps in the final product! Thank you to the team!
Within a month, I have got all my investment costs covered from the Food Delivery Solution. It's a really amazing and fast solution to customize and go live!
We have purchased the Food Delivery solution for our online food business. It's needless to say that we are amazingly satisfied with the end result. Thank you, Food Delivery Solution team!
Frequently Asked Questions
Need a Consultation?
Have queries or questions about our mobile app design and development services? We are available round the clock. Reach out to us now!