The phrase "enterprise mobility management" is meant to include all mobile solutions that assist businesses grow revenue, save expenses, and satisfy shareholders. The integration of digital and mobile tools into business strategies is the main goal of enterprise mobility initiatives. Keep reading this post to learn about the top 5 enterprise mobility trends to keep an eye on in 2023.
Trends in Business Mobility in 2023
Due to the ever-evolving nature of technology, it is difficult to predict what forms of communication are most effective amongst people. As a result, more people are able to get access to digital content yet complete ownership is still protected. Organizational benefits that may be gained through EMM systems include:
It offers workers with gadgets and assistance essential for mobility.

A device's credentials and access to the firm are both managed by this system.

The system allows IT to monitor and restrict user access.

Complete safety for portable and distant gadgets is guaranteed.
Enterprise Mobility Trends: Watch out for these 5 trends in 2023
Only businesses that can adjust to the new normal will survive the current epidemic. With the widespread use of smartphones and tablets in the workplace, portability has emerged as a top need.
Companies that don't prioritize corporate mobility early on will struggle to compete successfully. To maintain a competitive edge and ensure long-term success, it is crucial to keep abreast of, study, and implement developments in business mobility management.
This article, then, after exhaustive study and analysis, identifies a handful of crucial mobility trends that will dominate the industry in 2023 and beyond. Both established businesses and newcomers to the world of e-commerce may learn from these tendencies and adapt accordingly.
1. Bring Your Own Device vs. Enterprise Provided Device (employee provided device)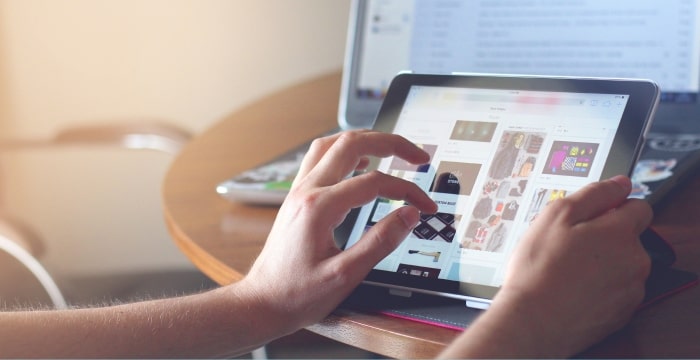 Companies may more easily implement an enterprise mobile strategy and keep company operations running smoothly by adopting the bring your own device (BYOD) paradigm. By letting workers use their own mobile devices for work, companies may save money on hardware and software. Companies may save money by adopting the BYOD model, and employee involvement in the corporate environment can increase as a result.
According to the data, more than a third of companies now let workers use their own devices for work purposes, including smartphones and personal computers. Even if they don't have a company-issued device, 61% of companies still want workers to be accessible through remote access. A company may save money on IT costs and increase flexibility by adopting the BYOD approach.
Businesses that want to be prepared for bring-your-own-device policies need to do the following:
Make sure all company-issued devices are set up with robust security measures.

Choose an OS that will let the in-house IT department keep tabs on all gadgets.
2. Fifth-Generation Wireless Internet and Cellular Networks 6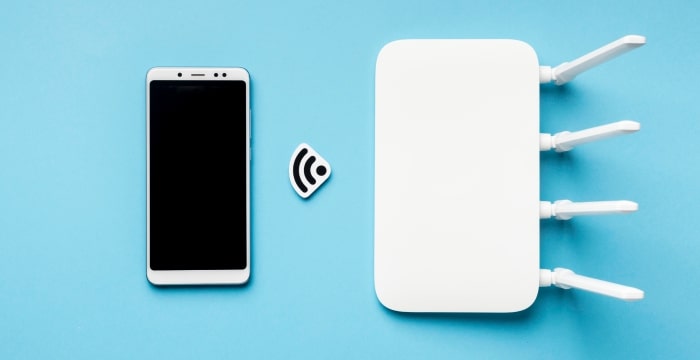 The fifth generation of mobile internet connectivity delivers stable connections and better internet speeds. The benefits of 5G are as follows:
Better connectivity

Improved transmission speeds (up to 10 Gbps)

Low delays, or latencies (around 1 ms)

Lowers energy consumption by 90% compared to 4G
In spite of the fact that widespread acceptance of 5G is gradual and in its infancy, businesses across the globe have begun making plans to use the technology in their operations. There are no must-have use cases for businesses to adopt 5G; rather, a reliable wideband connection is all that's needed to get an edge in the marketplace. Wi-Fi edition 6 is another influential factor that will mold EMM tendencies in 2023.
What the new benchmark guarantees is:
Enhanced data transfer rates

Battery life optimization

Increased efficiency in busy places, notably workplaces
Organizations may easily implement corporate mobility solutions like the ones listed below with improved and quicker connections.
Systems for online video meetings

Cloud-based data storage systems

Web-based group work applications
When workers aren't physically present in the office, but still need to get work done, 5G and Wi-Fi Edition 6 may help them get it done quickly and efficiently.
3. AI Virtual Assistants and Chatbots
One of the most significant developments in enterprise mobility management (EMM) is the increasing use of artificial intelligence (AI) to handle mundane and repetitive activities, and the development of self-learning algorithms.
Chatbots pop up as little bubbles on webpages and inquire whether they may be of assistance. Artificial intelligence (AI) software like this makes it possible for businesses to streamline many aspects of dealing with customers.
It's not uncommon for chatbot developers to release new versions. By doing routine chores, chatbots free up employees to concentrate on more strategic and innovative projects. The banking, retail, and healthcare industries are just a few examples of where chatbot technologies have already been put to use.
An essential AI development that will progress rapidly in 2023 is voice help. It's just a matter of time until smart speakers, which are rapidly gaining in popularity, become standard workplace equipment.
Alexa for Business, which has come a long way from its 2017 debut as a voice control system aimed only at conferencing services, is a great illustration of the power of voice help. It has evolved into a full-featured system now, letting businesses schedule meetings across several locations with the use of individual Alexa-enabled gadgets.
4. Wearable technology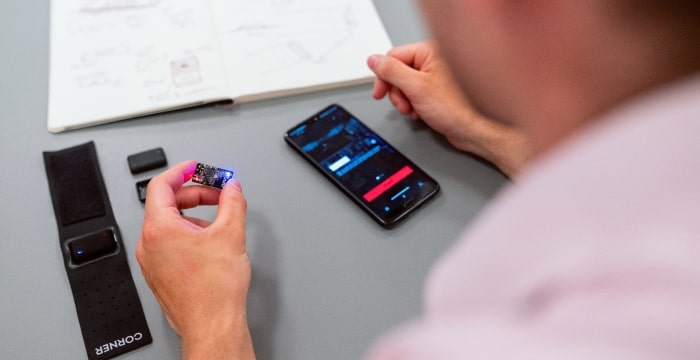 According to IDTechEx3, the yearly wearables industry might reach over $150 billion by 2026.
Unlike bulkier devices like smartphones, wearables are convenient enough in size that everyone may take them with them everywhere they go.
As a result, wearable devices have seen explosive growth in recent years and are poised to become a primary focus of workplace mobility management systems.
Here are a few of the most important reasons why businesses should be ready to engage in wearable app development and integrate wearable devices into their operations:
Improved efficiency thanks to wearables' ability to provide real-time data presentation of information, analytics, and CRM data. When all of this information is in one place, businesses can boost production and efficiency.

Information management Threats to Data Security Wearable technology may be readily integrated with existing corporate security requirements, allowing companies to safeguard sensitive company and employee information.

Using wearables to improve workplace safety via enhanced communication. With the help of various sensors built into wearable devices, users may rapidly gather data and transmit it to the main data center.
5. Introducing Hybrid Cloud Technology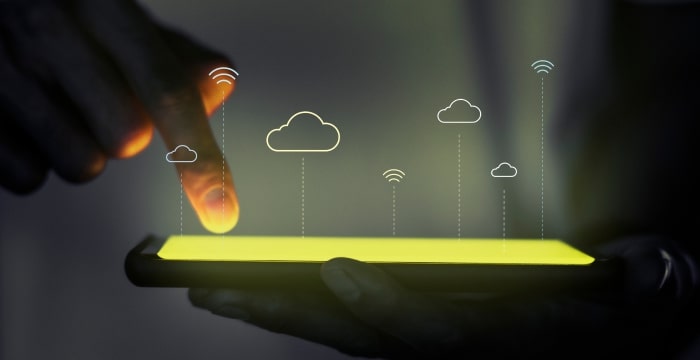 In a hybrid cloud, the following components play a significant role:
Mobility of Workloads

Organizing and overseeing not one but several computer systems
It's the best of both the public cloud hosted elsewhere and the private cloud installed in-house.
Many businesses have turned to hybrid cloud technologies in recent years to streamline routine tasks like time and cost monitoring, report generation, customer relationship management, and more. Hybrid cloud techniques are becoming more popular among businesses, with adoption rates rising rapidly.
Here are just a few of the many reasons why hybrid cloud solutions are worth considering:
Enhanced services for mobile workers

Better protection against danger and handling of potential dangers

Suitability to changing market conditions

Superior data scalability and administration
Conclusion
Electronic Mail Management (EMM) is shorthand for working from home and other forms of telecommuting. Rapid progress may be seen in the EMM trends 2023. While we recommend businesses prioritize meeting their 2023 objectives, we also suggest companies be open to using cutting-edge EMM innovations to boost revenues and simplify operations.