Upcoming Android 12. Major Changes for Developers to Migrate from Android 11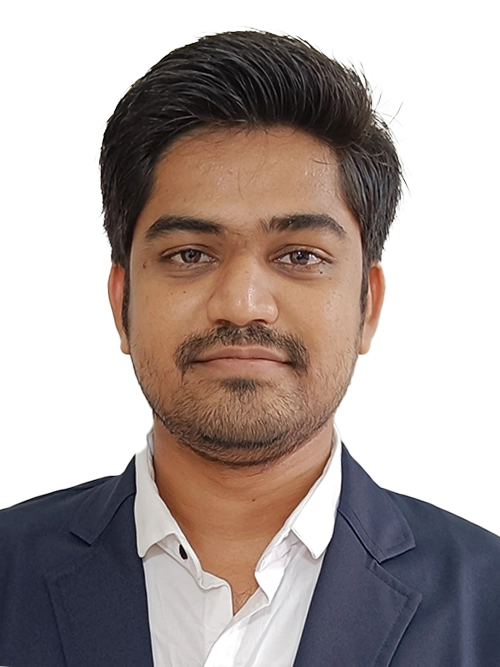 Anand Makwana
February 04, 2022
4 min read
About Android 12 -
Android is the world's most popular and most used smartphone operating system, it's running on near about 3 billion smartphones.
Google releases a software update every year to its Android mobile operating system. Last year Google rolled out with Android 11 and in 2021, it announced Android 12, and it's available now in the form of an Android 12 beta. After a few months Google releases the stable version of Android 12, so let's wait for it.
Google I/O developer conference on 20-May-2021, Google revealed the Android 12 operating system, it represents the biggest design changes in the Android OS, it has customizable color palettes, notifications updated, and battery-saving performance.
Android 12 or "Snow Cone" -
Google uses the dessert-themed names in its internal codebase. That's why it is internally called Quince Tart for Android 10, Android 11 as Red Velvet Cake, and for Android 12 is internally called Snow Cone.
Nowadays there are multiple Android App Development Companies in India. They started working on android 12 updating. Also, they are providing the service of a custom android app.
Android 12 releasing -
Google usually follows a pattern for releasing any android version updates, In the first few months of the year, Google launches a developer preview then releases the final version.
There is detailed information on how the android 12 new release works.

Google has not confirmed the exact release date of the Android 12, but the company shared a timeline for the upcoming Developers Preview, Beta, and Stable releases.
The Android 12 Developer program ran from February 2021 until the final public release.
Developer Preview of Android 12 -
Android 12 has released its first Developer Preview, which started on February 18, 2021.
Google continuously releases a minor patch that addresses several bugs and issues that users have been experiencing while using the first Developer Preview build.
Android 12 Developer Preview 2 program releases on March 17, 2021, and Android 12 Developer Preview 3 releases on April 21, 2021.
Android Developer Previews are unstable, Google reserves the right to add or right to remove features at this stage, so if you do not see a feature in the first releases of Developer Previews or another one then don't be surprised.
Android 12 Beta releases -
After a couple of Developer Preview releases, we have an idea about Android 12 Beta releases. The first one is coming on May 18 this year and it's a part of the Google I/O 2021 announcements. This Beta give us a fair idea of what the final android OS will look like. and maybe they also release minor bugs between Betas, just because of fixing any critical bugs. So after May 2021, Many companies have started using the android 12 beta.
There are many android development companies in India that have started checking previews of android 12 and so they can work on it as well as add support of android 12 on custom android app service.
Now companies start to hire android app developers who know about android 12.
Phones which gets the android 12 -
Pixel devices get Android 12 first

Next Pixel launch with it

Partner devices included in the public beta rollout
As is standard, Pixel phones get the public beta:
Pixel 3 and 3 XL

Pixel 3a and 3a XL

Pixel 4 and 4 XL

Pixel 4a and 4a (5G)

Pixel 5
Android manufacturer partners also included in the initial rollout -
Asus Zenfone 8

OnePlus 9 and OnePlus 9 Pro

Oppo Find X3 Pro

Realme GT

Tecno Camon 17

TCL 20

TCL 20 Pro 5G

Vivo iQOO 7 Legend

Xiaomi Mi 11

Mi 11 Ultra

Mi 11i and Mi 11X Pro

ZTE Axon 30 Ultra 5G
What's new with Android 12 Beta -
These are the following main changes.
Material You

Wallpaper-based UX Theming

Privacy Dashboard

Private Compute Core

App Hibernation

Unlock your car from your phone

Smoother Audio Transitions

Widgets Overhaul

Clipboard Access alerts

AV1 Codec for Video Recording

Location-free Bluetooth Scanning

Updates from Alternative App Stores

Shortcuts API for Google Assistant

Bluetooth LE Audio API
Features leaked but not confirmed in Android 12 -
Anti-tracking Features

Android's Runtime Resource Overlay (RRO) Improvements

Letterbox Feature

Restricted Networking Mode

API for connected Bluetooth controllers

Game Controller Rumble Support

Decoupled Emojis

Ultra-Wideband API

Install Hints - to speed up the installation

WireGuard VPN support in the Linux kernel

Automatically Translate Apps to Native Language

Let users manage hidden Recycle Bin