Digital transformation is real and happening. Every tech startup is working towards enhancing the world with suitable technology solutions. However, your team may be hassled in the midst of meeting other requirements. If you have taken up a lot of clients, but your processes aren't streamlined, it can hamper productivity.
Let's imagine a situation where a team is working on two different requirements. The members may need to connect daily but, they are working remotely. This can lead to a situation where the members are unaware of the progress.
You may experience delay in the tasks owing to a lack of communication. This can eventually delay the tasks indefinitely, causing extra costs to the company.
However, if you invest in the right technology or solutions, you can easily remove the bottlenecks. This can help you deliver successful projects on time and extend high-quality solutions.
Mobile apps are a great way to enhance team efficiency and offer extensive productivity. You will notice that mobile applications give your business the ability to respond on time. It also helps you stay at the top of your project's progress and enhance the team's ability.
We will introduce you to the top five apps that are important for every tech startup. It will ensure streamlined processes, smooth communication and better planning. Let's discuss each application in detail.
Top Five Apps Every Tech Startup Needs
We have curated the top five applications that can further your business and add to its success. Let's dive into the features, benefits and reasons to use them for your startup.
#1 Google Drive and Docs
It is important for the tech startup to stay organized and synchronized. With a large number of files and a lot of documentation, they may need space. One of the finest apps for business productivity that allows smooth collaboration.
For instance, Google Drive will allow the members to upload the project and extend access to the different stakeholders. The different teams and their members can access the project, give their viewpoints and offer revisions.
This will happen asynchronously, which will give your team the ability to complete the project on time. Your members won't need to connect by Email or via phone/meetings to discuss the edits or revisions. This would help you save time, enhance productivity and get the project completed.;
A. Utilizing the Cloud Storage
Google Drive and Docs use cloud storage. This means it extends easy storage and access to the projects. You can even purchase the storage space if your project requirements are more than the free available space.
Cloud storage comes with in-built protection and malware. You will notice that it extends exceptional security to your project documents. Owing to cloud storage, retrieving a document is faster as compared to sending it via Email or other methods.
B. Document Sharing and Collaboration Features
One of the massive reasons to choose Google Drive or documents is the collaboration feature. You can even connect with the team members on a single document and complete the revisions. The process is asynchronous and time-saving.
You can also connect in real-time and complete the document requirements. As a result, you are able to remove the bottlenecks in project management.
#2 Slack: Team Communication and File Management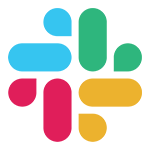 If you want to enhance real-time communication, you must include Slack. This entrepreneur app is renowned for being the startup's best buddy for communications. It helps the teams manage their queries and get apt responses on time.
You can create separate channels on Slack, which allows you to have discussions on separate topics. for instance, if you have a few members involved in the design, you can create a channel specifically for that. It will ensure that the team gets the work done on time. It will increase the real-time discussions, document sharing and meetings between the members, thus enhancing the team's responsiveness.
The workflow is well managed when you are working with the Slack mobile application. Here are the top features or reasons that make Slack an important inclusion in your tech startup. No wonder Slack is one of the best productivity apps for small businesses.
A. Easy Setup and User Interface Design
One of the main reasons to choose Slack for communication protocol and enabling better organization is the ease of setup.
You can get started with Slack easily. Create a business account, and you get a fixed number of free messages. It doesn't add to your cost either. You can also choose a premium plan if needed.
B. Streamlining Communication, Collaboration and File Management
It is important for businesses to streamline their communication. The team members should be able to connect in real-time.
Slack allows team members to share files, discuss important issues and connect over problems/bugs in real-time.
They can integrate with other important project management tools inside the application. This allows them to reduce their efforts and enhance the outcomes.
#3 Evernote: Project Planning Tool for Startups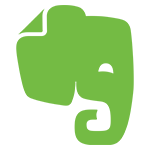 Startups must plan their projects efficiently for the best outcomes. Notes-taking and task organization play a pivotal role in completing the planning. You might want to choose a tool that can make this part efficient.
Evernote is one of the finest and oldest planning tools that help startups track their notes. It also helps brainstorm ideas and organize the entire project into different tasks/sections.
You can easily convert your ideas into videos to share with the teams by integrating loom. Similarly, you can integrate with Miro to create the sketches for your application.
A. Organizing Projects with Notes, Tasks, Reminders, Calendars and More
There are a lot of things that you need to manage as part of your project. You might need to keep account of the notes and the tasks. It is equally important to keep up with the reminders.
You can easily create tasks in Evernote. Share the tasks and mention the due date to the people concerned. You can also check which tasks are pending and why using the productivity tool.
It allows you to share the documents and maintain the collaboration requirements easily.
B. Fostering Efficiency in Business Processes
It is equally important to make your processes efficient. You must be able to track the progress of the project. At the same time, you must ensure all teams are on the same page and enhance the accessibility.
Evernote makes it easier for the teams to know the updates, gain access to tasks and upload documents on the go. You can access the tool from anywhere across devices.
It is also an excellent app that supports offline access. You can connect with the teams and look up the docs even when there is no Internet connection.
#4 Trello: Agile Project Management Platform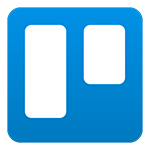 Trello is one of the best project management tools available. A lot of businesses and startups have been using it to streamline processes. It can help you customize the task cards to enable better management. You can view the task board in multiple formats- calendar, board and cards.
You can add the documents and even ensure that people are collaborating in the same space. You can automate the notifications, and movement of the project and enhance project management.
A. Creating Boards for Tracking Projects
You can create multiple boards to handle the different tasks that are important for the project. You might be able to track the projects from a single place.
You can also create different boards for the different departments and tasks involved in the particular project. It makes streamlining the jobs and defining the processes efficiently.
B. Enhancing Creative Input from Team Members
When you are working with design or development teams, it is important to understand the creative aspects of the project. You need to make sure all your team members are able to offer their inputs in the most relevant manner.
C. Allowing Increased Visibility through Dashboards
When you create a single place to manage all the projects, you get better visibility into the progress. It gives complete visibility into the different projects. You can also manage the different tasks, change deadlines, reassign them and ensure monitoring key metrics easily.
#5 Intercom
This is the conversational marketing application that every business needs when starting. You have fewer resources at your disposal. Intercom can enable you to continue communicating with your users while ensuring you don't invest in more resources.
It will help you stay connected with your audience even when you are not available. You can ensure that the audience gets the resolutions, and you are able to generate the leads while staying away.
A. Real-time Messenger Support
Yes, you can connect with your audience in real-time and extend messenger support as needed with this messaging application. It helps you extend two-way conversations with your customers. It will be helpful to make yourself available at your audience's convenience with the right app solution.
B. Track your Sales Team
With the Intercom app, you can track your sales team's performance. It can help you check on the revenue your team can generate with the Intercom application. It can also help monitor the team's progress, and activity and view the sales insights from the dashboard.

How These Top Five Apps Can Help Tech Startups to Succeed?
There are multiple ways in which your tech startups can succeed with the top five apps. Here are all the ways in which these apps can prove to be beneficial. Let's look at how these apps can enhance the outcome of the tech startups.
1. Adopting Technology Solutions to Enhance Success
Technology is a vital element for tech startups. It can manage most of the operations, allowing startups to embrace project success. Whether it is operational efficiency or on-time completion, technology is an integral element.
Technology, such as the apps discussed, allows tech startups to manage their work efficiently. They can detail the tasks, connect with the members and assign them efficiently.
Technology will also help them create sketches for the app ideas. It can help develop them into proper solutions and collaborate while working remotely.
It is the single mantra for success.
2. Increasing Productivity with Cloud-Based Tools
You can measure productivity by determining the number of goals achieved. You can also measure productivity by identifying the core jobs completed.
With tech apps, you can automate mundane tasks that take up a lot of time. you can create workflows to delegate tasks and create a more efficient process.
Cloud tools remove the bottlenecks that arise from sending files or not receiving them. It will make collaboration fast and smooth.
3. Maximizing Collaborative Efforts with Streamlined Communications
Messenger applications, drive and cloud storage allow you to connect and collaborate in real-time. you can communicate your issues to the concerned person and get resolutions immediately. Different time zones and other issues won't create problems when you are working with the tech apps.
These apps have paved the way for asynchronous communication, which is an important part of startup.
4. Leveraging Agile Project Management Systems to Achieve Goals
Using the project apps, you can adapt the agile methodology to enhance app development and successfully complete it. these apps will allow you to collaborate, share easily and ensure quick comments on the issues. As a result, you can use the sprint-based method to tackle a problem and bring home the solution faster.
Conclusion
Mobile apps are exceptionally good for productivity. They can enhance your abilities, offer you support through automation and give you a bird's eye view into your business. These five productivity apps will help you enable better operations and streamline all your processes. Your team will be more focused on building your business.
Expert App Devs is a leading mobile app development company. We have an understanding of how to build tech for startups and enable them to growth. If you have a mobile app idea or need a software solution to boost your business growth and productivity, connect with our team.