Top 10 Flutter App Development Companies in India: Ratings and Selection Criteria
Jignen Pandya
September 20, 2023
15 min read
The increasing number of smartphone users worldwide is estimated to reach 7690 million by 2027. Users regularly spend at least 4-5 hours in mobile applications (Techcrunch). As a result, there is stiff competition between Android and iOS over the market share for these applications.
There are about 2.33 million apps in Google Play Store, while there are 3.59 million apps in Apple Store (BusinessofApps).
Here's a look at the combined global app downloads for both stores between the 1st quarter of 2015 and the 4th quarter of 2022 (Statista).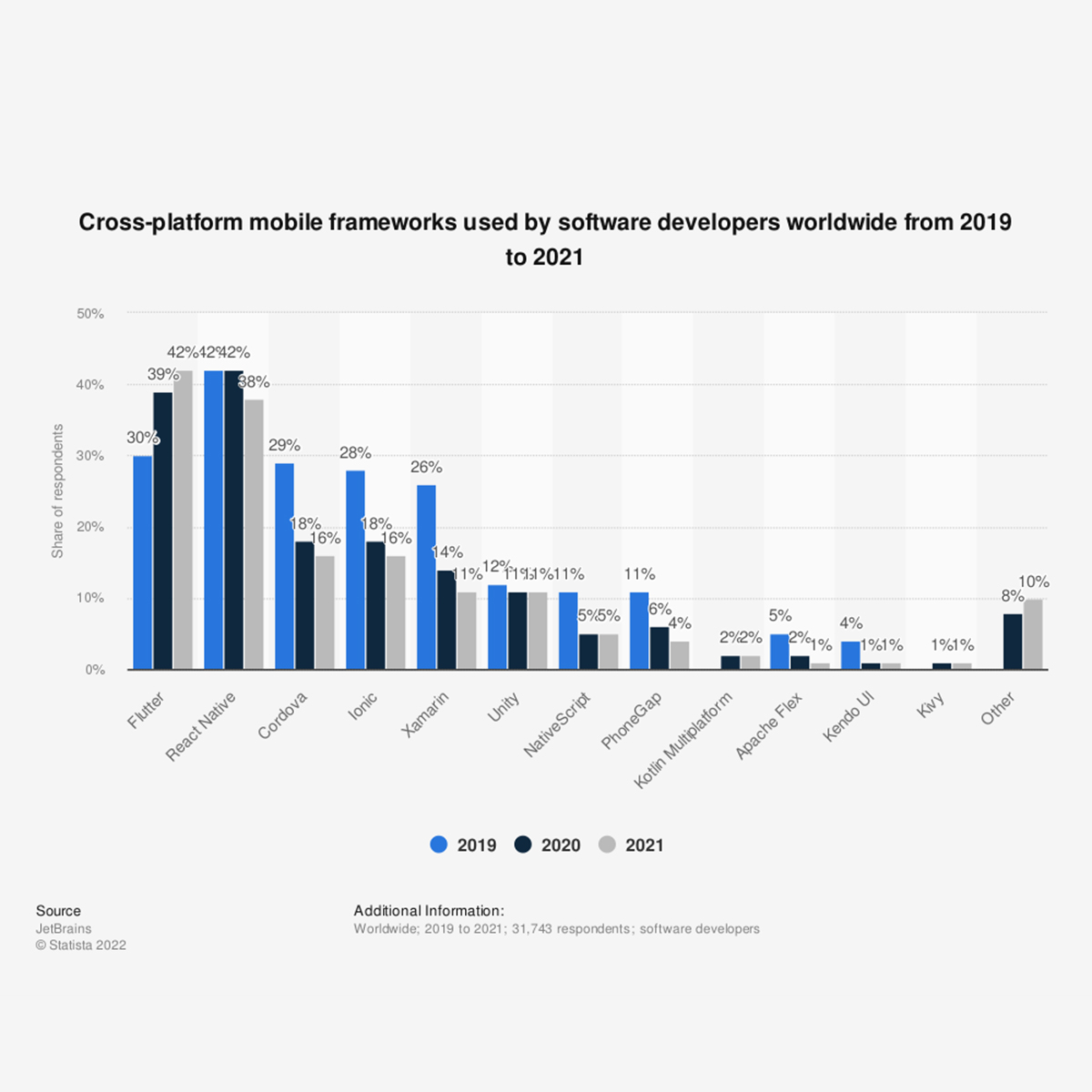 Considering the increasing demand for mobile apps, businesses should strive to develop solutions to enhance engagement and improve acquisitions. However, building an application from scratch can be difficult. That's where a framework is useful.
The application framework is the software library that comprises tools and structures to enable smooth mobile app development. With the rising popularity of both operating systems, multi-platform app development is gaining momentum.
Amidst the several app development frameworks that support cross-platform app development requirements, Flutter is gaining maximum popularity. The chart shows how Flutter has seen an increase in developers using it between 2019 and 2021 (Statista).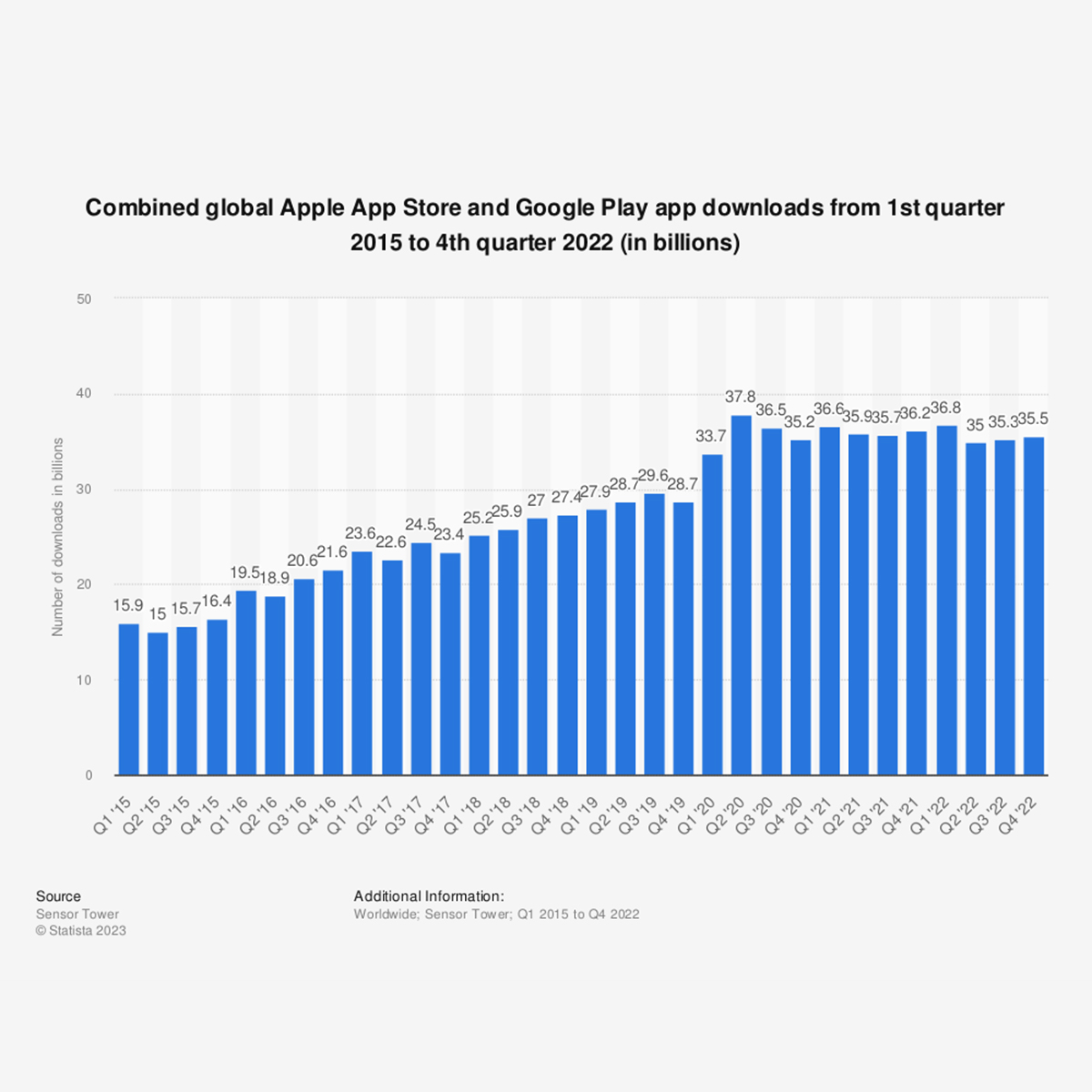 The significant advantages of using this framework include hot reload, single codebase, and the backing of Google. To enable Flutter app development and translate your idea into an application, you need the support of a capable Flutter app development services company. This guide will take you through the top Flutter app development companies in India and the selection criteria for choosing the perfect partner.
The Top 10 Flutter App Development Companies in India

Let's take a look at each of these top 10 Flutter mobile app development companies in detail. We will discuss their focus services and USPs to understand how each company stands out in their space.
#1 Create Thrive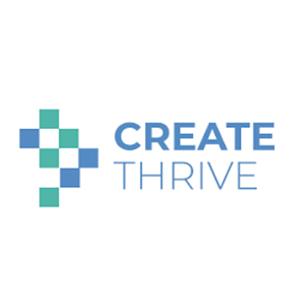 This is a leading flutter app development company in India. They cater to small and medium-sized businesses. They offer mobile app solutions to the banking and finance segment. They have several gaming apps added to their portfolio.
Their ability to leverage the time zones and offer holistic development makes them different from others in the Flutter app development niche. They have a client-centric attitude, which allows them to create cloud-based agile, mobile applications.
They use technologies such as Slack and Jira to communicate and collaborate. Eventually, it helps improve the outcomes and create seamless experiences.
#2 247 Labs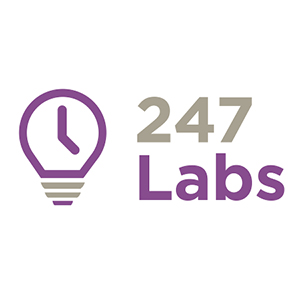 This is an award-winning mobile and web development company. They have recruited the best resources to deliver capable and experiential outcomes. They build engaging mobile applications using an agile methodology and UX-led approach before anyone else. The six-step process that leads to bug-free and high-quality flutter apps sets them apart.
They cater to 22 time zones efficiently, without compromising on delivery or quality. Extreme transparency by allowing clients to track their movements earns them brownie points.
#3 Expert App Devs
They are a leading Flutter app development company that can handle complex tasks and foster innovation. They disrupt the mobile app space with capable and advanced solutions. They use sophisticated technologies and deliver measurable results that can improve business outcomes.
Their capable team excels in the Flutter framework to deploy impressive solutions. Staying strict on delivery schedules and providing quality cross platform applications makes them different. They have a defined workflow and process that allows them to create capable custom software development solutions.
#4 Chili Labs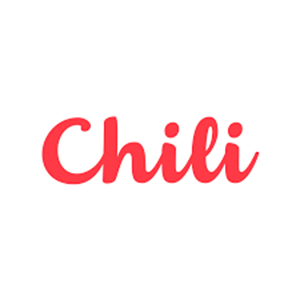 They are a Flutter-specific mobile application development company. From planning to development, the company offers end-to-end, cross-platform application development. The company delivers UX-led designs, which offer increased engagement and experiences.
They ably deliver applications with leading technologies such as ML/AI and AR to create advanced applications. The team comprises 35 developers, designers and engineers who compile your requirements to build classic applications.
They have a community-led development approach and offer their help across communities. They have delivered solutions that have helped increase downloads for mobile apps. Quality sets them apart as they assure bug-free apps in the app store.
#5 Mobilist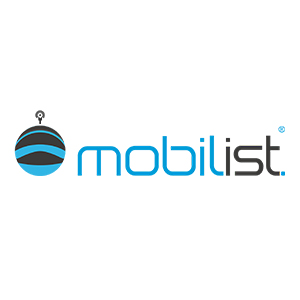 As a leading Flutter app development company in India, they translate ideas into meaningful and personalised mobile app solutions. The company is focused on creating Flutter-based multi-platform applications. They have helped over 100 clients across industries with capable mobile app solutions.
The company is focused on delivering apt solutions for the automotive and education industries. The company is focused on midmarket and small businesses.
Apart from these two, they are also focused on delivering cloud-based solutions for Fintech and Insuretech.
#6 Merix Studio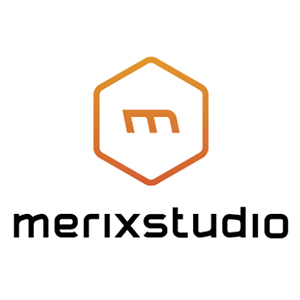 This 250-member company that translates ideas into digital products is one of India's leading offshore development organizations. The Flutter app developers are known for offering capable and differentiated products. The company offers end-to-end development services that cater to their personalized needs.
The developers are proficient in React Native, Flutter, Swift and Kotlin. As a result, they can ably deliver Flutter-based mobile app solutions. The company is known to create long-term partnerships with client companies that help them deliver quality solutions.
They offer scalable solutions, which is why most companies prefer their services.
#7 Wild Web Art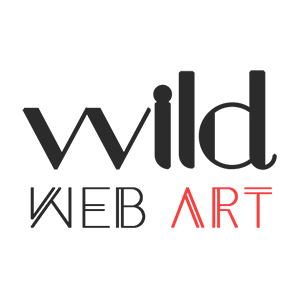 They are a design-based mobile app development company. As a leading software development firm, they cater to end-to-end software development that begins with the Discovery stage and ends with quality assurance.
They cater to real estate, fintech and advertising industries. The company is known for accelerated development and quality solutions. The company works across timelines, which is also one of the major reasons the company has gained popularity.
They are attentive and flexible, which helps them cater to the client's requirements and offer incredible solutions. Transparent processes, excellent communication skills and smooth collaboration allow the client to connect with the team to ensure the app syncs with their needs.
#8 Hyperlink Infosystem
This ISO-certified company offers dynamic and cost-effective mobile app development services. They have footprints globally in all top locations, including Japan, Canada and the UK. Their ability to identify the problems and offer solutions sets them apart from others in the niche. This mobile app development firm majorly caters to midmarket and small-sized businesses.
The company uses modern tools like Zoho and Zoom to stay connected and improve collaborations. They have a thorough app development process that helps lower development costs.
#9 Coreline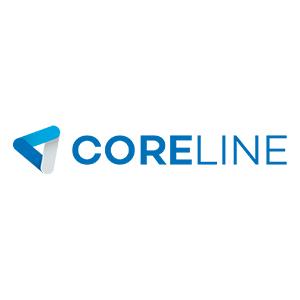 This leading Flutter app development company offers cutting-edge solutions to enable businesses. They offer smart system development, digital insurance solutions and CRM development. They keep evolving their technical abilities, allowing them to create applications that sync with current trends.
As a UX-led mobile apps development company, they offer product development, UX research and mobile app development services. They majorly cater to small-sized companies. They can help with native and cross platform apps development.
The one reason why most companies prefer to connect with the company is their ability to stick to strict schedules. They implement the current technologies and tools for better collaboration and smooth connection.
#10 App Studio
The company has existed for the past 13 years and has evolved since its inception. They have disrupted several industries and niches with their end-to-end development solutions. They have been awarded as the #1 mobile app development company for the Fintech industry.
As a UI/UX-centric company, the Flutter developers have delivered powerful and scalable mobile app solutions. This company offers creative app development solutions as they leverage various time zones.

Top 7 Reasons Businesses Are Choosing Flutter App Development
Whether you are planning hybrid mobile apps or e-Commerce development, Flutter developers can help you deliver functional and aesthetic Android and iOS apps. They are perfectly tuned for applications with leading and advanced technologies.
Here are a few reasons to choose the top Flutter app development partner for your next application.
#1. Hot Reload
When you hire Flutter app developers, you want to ensure quicker launches and greater competitive advantage. At the same time, you also need a comprehensive solution. Hot Reload assures you quick development and better productivity without compromising on quality.
Skilled Flutter developers can easily debug the app, add new features and publish the changes without reloading the app. They can edit the code or enhance the UI of the native apps without restarting the web and mobile app.
#2. Low Learning Curve
It is easier to learn and deliver cloud solutions or app migration with the Flutter framework. The dedicated developers can easily program and launch applications with this platform as it has a low learning curve.
the Google-backed Dart programming language forms the premise for the framework. The framework is current with the latest technologies, native development libraries and other codebases. it enhances digital solutions and allows you to create versatile applications for multiple OS versions.
#3. Widget-based Development
Customized app development can assure companies that they will achieve the designed goals. Flutter can help companies offer customized solutions with the widget based development. There are pre-made widgets in the library that can help the Flutter development team add or remove the features. It will also speed up the app testing and ensure quality solutions.
#4. Single Codebase
When developing Flutter apps for multiple platforms, developers need not write two different codes. They can use the same code and create multiple apps. At the same time, you can also share the business logic and UI in case of flutter.
That's why the custom software development services enhance the ability of the app and ensure quicker development. It also means less time taken to debug the app and faster launches for the business.
#5. High Performing Applications
Flutter framework can help the development company in India create hihg-performing and valuable mobile apps for the customer. The Flutter devTools and Skia engine ensures smooth and high-speed performance that doesn't hamper the quality of the application.
As a result, you can release apps that are usable and efficient. It will enhance the user experience of the people using Flutter mobile apps. You can also enhance the capability of these applications.
#6. Accessibility to Resources
Whether developing an app with Big Data Analytics at the core or planning innovative apps with Machine Learning and AI, you need experts to help you. Skilled developers can improve data science apps or learning management systems with their intuitive abilities, skills and experience.
You can easily find the right Flutter app developer for your proposed mobile app solutions. The massive talent pool is one of the major reasons why several businesses prefer Flutter. Moreover, you can hire Flutter developers from the communities using flexible engagement models to accelerate app development.
#7. Cost-Saving
You will notice a 60% cost saving in your mobile app development plan with Flutter app development company in India. The software development team will work on creating strong, visually appealing and fast cross platform applications that can help increase the customer base. Y
You will spend the amount for one app to get two aesthetic and functional apps. This can improve your profits and enhance your bottom line.
Why Outsource Flutter App Development in India?
Outsourcing Flutter app development can improve your core product and enhance the outcomes. Check out why you should outsource to a mobile app development firm in India.
#1. Highly Cost Efficient
The hourly rates and labor cost are relatively low for the best flutter app development partners in India. You can easily hire a dedicated developer for your Flutter application or a team at a reasonable cost.
They are skilled in developing the best Flutter app solutions and can assure high-quality solutions.
#2. Security of the Application
When developing apps backed by a lot of data, you need to take proper security measures. The companies in India are established and have a well-defined legal and data security management workflow.
This ensures minimal data breaches and exceptional security of the applications. These companies access the data, build the apps and create a solid security measure using prominent technologies.
#3. Seamless Communication
The Flutter app development services in India use well-defined communication protocols that will help you connect with them. From real-time messaging apps to cloud-based development tools, these companies tend to use async and sync methods to connect and collaborate.
It ensures seamless communication, which in turn can improve the otucomes of the project. Owing to the smooth collaboration, both you and the partner company can remove the bugs or issues in the app in the early stages. this improves the overall quality and assures faster launches.
#4. Support and Maintenance
The mobile and web development company in India offers extensive support and maintenance packages. They constantly stay with you through the app usage. They will help with regular upgrades, updates and even minor crashes/ issues.
If you face application issues, you can connect with their support team and resolve them in real-time. They also ensure timely updates to the Flutter apps, as and when the framework is updated.
#5. Excellent Talent Pool
You will need a set of skilled and highly experienced developers with Flutter apps development. The mobile and web development partners are well-versed with the Flutter framework and can help deliver capable cross platform app development.
You will find several skilled resources in India. The outsourcing partners help find the right resources and the ideal logic to deliver business intelligence and other types of Flutter applications.
#6. Agile Process
One of the biggest advantages of hiring a partner from India to develop a cross platform mobile application is the defined development process. The apps developed in India follow a discovery-to-deployment process using the sprint-based methodology. This allows the top Flutter app development company to develop and release the apps faster.
Mobile application development companies also offer web development using this defined methodology and streamlined app development process. This allows Flutter developers to view the issues and repair them at the earliest.
5-Point Selection Criteria for your Outsourcing Company
Choosing the right company for your outsourcing requirements is important. Finding your Flutter app development company in 2023 is through these five-point selection criteria.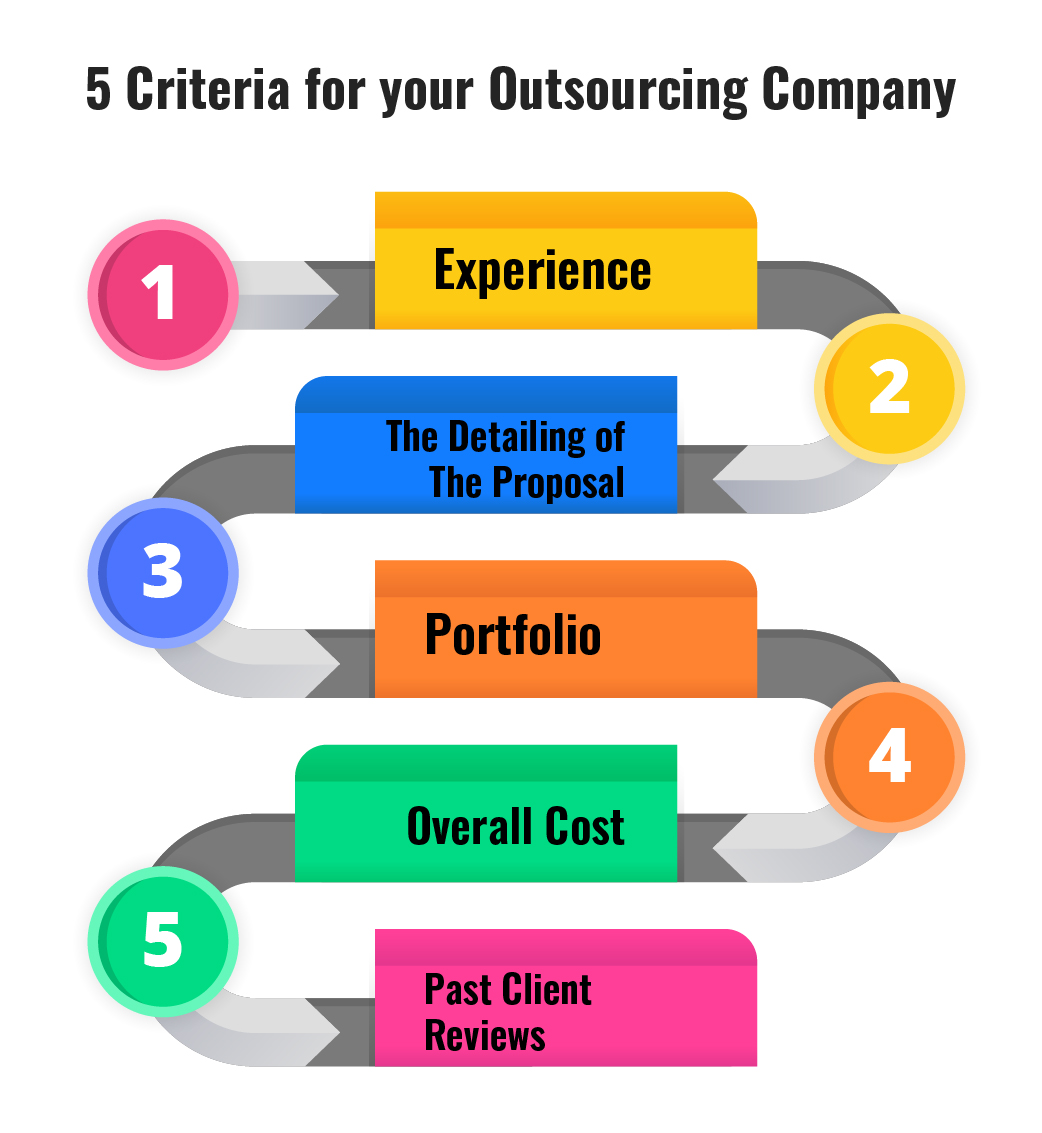 1. Experience
This is an important criterion as an experienced mobile app developer can improve mobile app outcomes. They would know what kind of applications your business requires.
For example, if a person has developed over 20 Flutter applications for your niche, they would know the existing gaps. They can easily determine how to translate your requirements into an app. Moreover, they would have pre-built templates, codes and libraries to help them accelerate development. This reduces the timeline and improves the outcomes.
Experience also allows them to think through features and tech stack immediately upon listening to your idea.
2. The Detailing of the Proposal
The detailed work on their proposal will determine if they know what they are doing. You get a verdict on their expertise when you read their solution, how they plan to develop the application and the authenticity of their application.
The proposal will help us know how well they understood the application requirements. it will let you know if the proposed solution is possible or not. The proposal will give you an insight into their ability to track and measure app development.
3. Portfolio
Checking their past work will help them know their proficiency in Flutter mobile app development. It will help you realise if they can deliver experiential and engaging applications. The portfolio gives you a peek into their ability, design, conversion rate and other metrics. This will help determine whether you should move forward with the company. It is an important criterion when choosing the Flutter app development company for your needs.
4. Overall Cost
This is an important point to consider when choosing the Flutter app development company in India. You can go with the company if the development and maintenance occur within the budget. However, if they charge more than you plan to spend, it can be difficult to manage the company.
Make sure to plan your budget before calling for shortlisted companies' estimates. You should compare the estimates with your budget. If you feel you can afford their estimated budget, you can go ahead with them.
5. Past Client Reviews
This is an important part of reviewing the Flutter app development company for your requirements. The people with whom they have worked in the past can help determine if the company fits their needs.
You can go with the app development company if the clients have positive reviews and showcase numbers matching your needs. For instance, if the company has created a multi-platform application with Flutter and the business has seen 2x revenue, you can choose the app development company for your mobile requirements.
Conclusion
Choosing a suitable Flutter app development company India is an important decision for your business. It will help you find someone with the experience, portfolio and expertise that matches your requirements. You can also find someone to help you gain the apt metrics and meet your budget requirements.
You can choose one from the list we have curated in this guide to help with app development for multiple platforms. Expert App Devs is one of the leading Flutter app development companies in USA and India. We take the UX-led approach and have defined a process that allows us to transform the app idea into a solution.
Connect with our team with your idea to create a mobile application that supports your business' requirements and engagement goals.