Healthcare Marketplace Concierge Application
Business
The Healthcare Concierge application gives a powerful tool to patients for comparing one surgeon with another so they can find the most qualified to perform their surgery procedure. The platform provides two separate mobile applications for patients and surgeons. From the patient's mobile application, patients can upload records and imaging of their surgery. The surgeons receive push notifications on apps for new surgical cases assigned to them. The surgeons can review records of patients and enter details of the procedure based on their past experience. Both employed surgeons and private practice surgeons can use the mobile application platform. The surgeons will benefit by having access to new surgical patients and online payment.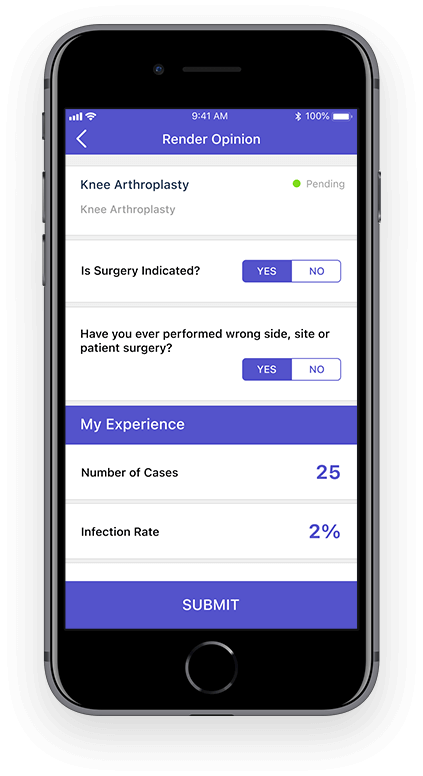 Our client came up with a unique idea to develop a full fledged online platform for patients and surgeons. The Expert App Devs provided a dedicated resources team comprising iOS app developers, Android app developers, backend developers and quality assurance engineers which worked for our client and successfully developed a platform
The Expert App Devs technical team attended various meetings with the client team to understand the business logic of the whole platform. The main problem was to manage the patient data securely and for that our team has made the whole platform HIPAA compliance
User Verification

The patients need to provide verified data about their personal details and medical details, then only they are given access to the mobile application.

Patient Details

Patients can enter their personal, health and medical details for the doctors review along with concierge and imaging. The surgeons can view these details before any consultation.

HIPAA Compliance

The whole platform is HIPAA compliance to protect the patients' and surgeons' personal data and medical conditions.

Real-Time Updates

Patients will get real-time updates via push notifications for their request status and can view all status updates in the request.

Online Payment Module

Patients can pay online for the surgery cases within the app via payment gateway integration. Patients are charged via pre-authorized payment process.

Push notifications

The mobile apps have integration of push notifications for case inquiry and status updates to patients and surgeons.

Web Portal

Dedicated web portal for admin to manage the patients and surgeons and verify their details over the web portal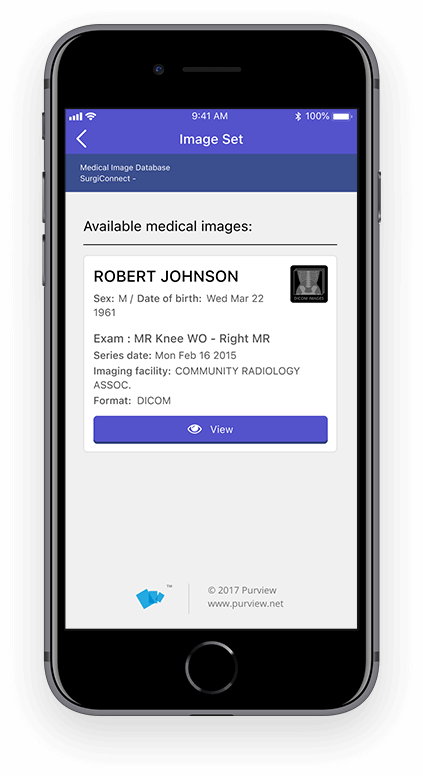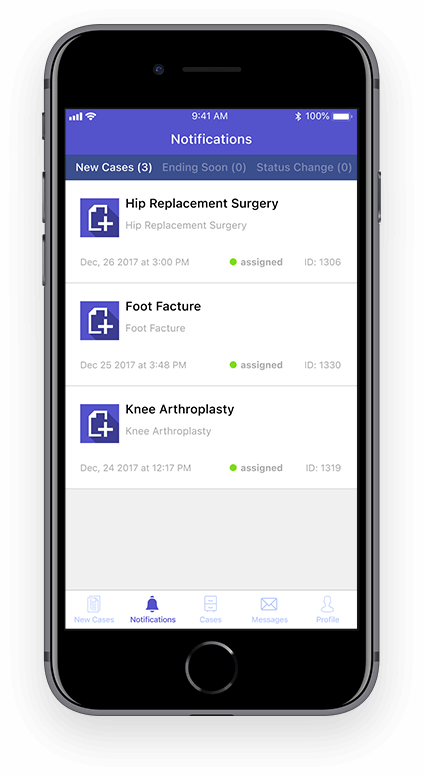 Similar Portfolio List
On our incredible journey spanning several years, we've had extraordinary success so far.