On-Demand Group Rides App
Business
On-demand Group Rides App is the leading provider of group rides to thousands of customers. The app allows 4 or more persons to book on-demand or scheduled group rides and give them the ability to travel together in a single vehicle. There are mainly two apps - for riders and for drivers. Riders can book instantly or schedule for future dates. Riders can select the appropriate vehicle according to the needs and scan the QR code and board the vehicle. With the drivers app, drivers are able to navigate, communicate, and complete rider trips.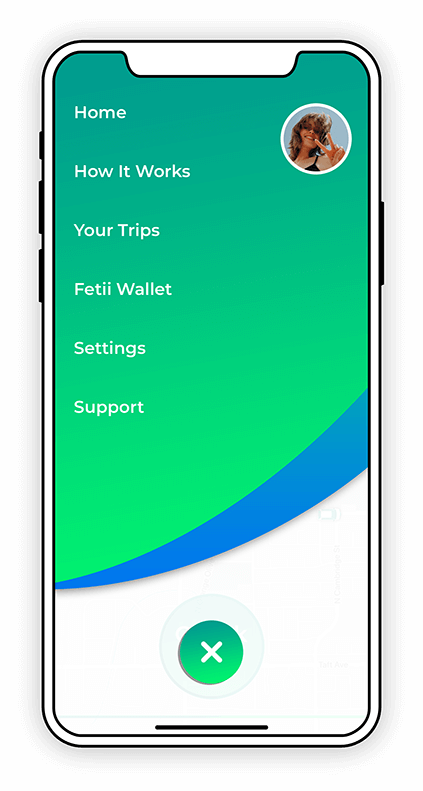 In the transportation market, there are lots of options available for on-demand individual ride services. but there were not many good options available for group rides. Our client approached us with the idea to develop a platform which can provide on-demand group ride services which can connect group riders and drivers who are already working individually for group ride business.
Our technical team attended various meetings with the client to understand application flow, business logic and payment flow to integrate in the new system. Over the time the application has grown into a big platform with various services catered around the code idea of group rides.
User Verification

The riders and drivers are verified to avoid spamming as well as security purposes. The drivers are verified with strict checking and approved only when offline verification is completed from backend.

Nearby Search Module

Riders can search for group riders on address location and mobile apps will show nearby drivers accordingly on the Google Map.

Google Map Integration

Riders and drivers, both can view ride request locations on Google Map to easily locate the rider's or driver's location

Ride Request Module

Riders and drivers can manage current and previous ride requests from the mobile app. Both users can view updates for their ride request within the app itself.

Real-Time Updates

Riders will get real-time updates via push notifications for their request status and can view all status updates in the request screen.

In-App Payment Module

Riders can pay online for the ride requests within the app via payment gateway integration. Riders will be charged for the ride request via pre-authorized payment process.

Split Payment Module

The individual users in the group can also opt in for a split payment option, where individuals can pay their share of the cost separately.

Reservations Module

Riders can also book the vehicles for a longer duration using a future reservation module.

Driver Availability

Drivers can manage their profile as well as set their online availability according to their need.

Review & Rating

Riders can rate their ride experience when any request is completed by the drivers.

Push notifications

Both app, riders and drivers have push notifications capability for new rider requests and ongoing ride updates.

User Management

Admin can manage rider users and driver users from the web portal. Admin can verify the documentation submitted by the drivers and approve them to use the app by offline verification

Ride Management

Admin can manage riders ride requests and view the status of ride requests from the web portal.

Vehicle Management

Admin can manage riders vehicles and view the vehicle assignments to different drivers from the web portal.

Corporation Services Management

The platform also provides facilities for corporate users to use the group transportation services for their clients or their employees.
Similar Portfolio List
On our incredible journey spanning several years, we've had extraordinary success so far.