10 Brilliant Event App Development Ideas to Boost Your Startups
Jignen Pandya
November 03, 2023
11 min read
Discover the top ten event app concepts for businesses to transform the event industry. Your venture awaits innovation, ranging from gamification to social networking.
Starting the process of organising an event? Want to have a big influence in the fast-paced world of events? You're in the correct place, though! Innovation is essential in the fields of event management and startups.
And what better way to get started than by looking through the top 10 ideas for developing event apps that will make your startup stand out?
These event app development ideas can transform social networking at events and create captivating gamified experiences that captivate attendees. They are your secret to success. Join us as we explore a world of innovation, effectiveness, and unforgettable experiences through the lens of event mobile app development for startups.
List of Must-Try Event App Development Ideas
This text will help you get access to all the must try apps for event. It can bring a change to how one plans, attends and engages with the events.
#1. Social Networking Event App
Idea: Is there an app that would make it easy for you to get in touch with everyone who is there? Sure, it is feasible. This mobile event apps offer vision. It adeptly links participants at a gathering, cultivating significant exchanges and prospects for networking.
Key Features and Benefits: These apps are a must-have for anyone attending an event. Hence they improve the experience and help people network professionally. It is because they offer real-time networking, personalized event schedules, and instant updates.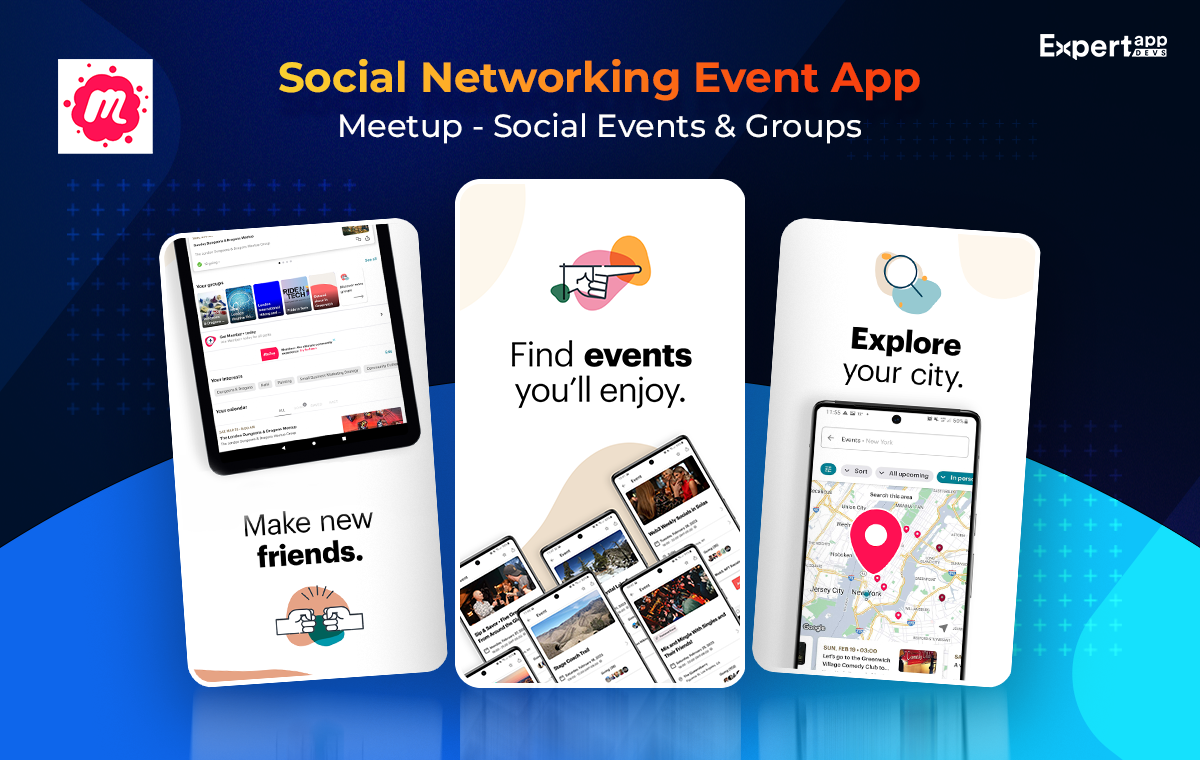 #2. Event Ticketing and Registration App
Goal: It makes easier for attendees to register and buy tickets for events, these apps expedite the admissions process. Valuable insights are necessary to get.
Significance: They guarantee effective attendance, ticket sales, and event statistics management for event organizers. Secure ticketing and hassle-free entry are advantages for attendees.
#3. Virtual Event Platform
Expanding Trend: The world of virtual events is changing quickly. Using a virtual event platform, organizers can hold online events for a worldwide audience. You can also get attendee engagement feature.
Meeting Demand: These platforms serve as the link between attendees and events. They enable global participation, networking opportunities, and immersive experiences.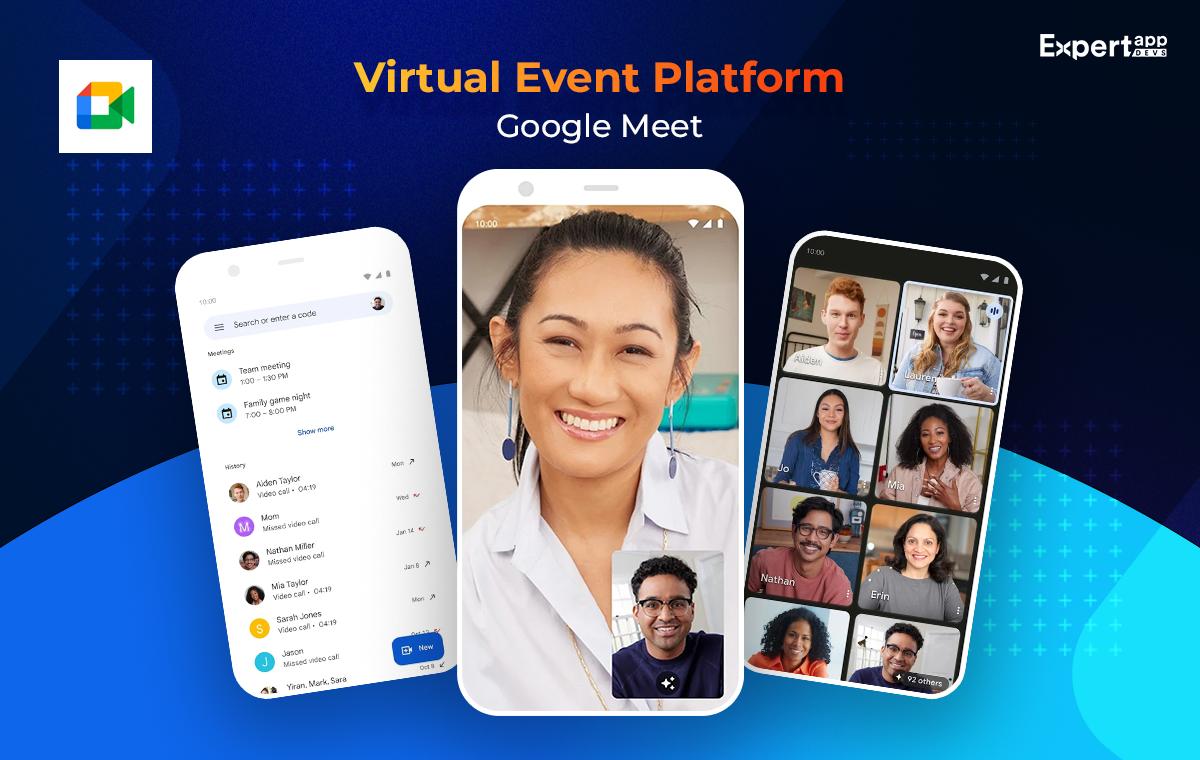 #4. Event Discovery and Recommendation App
Features: Based on user preferences, location, and interests, event discovery apps use algorithms to recommend events.
Benefits: They make sure that users have a more customized event experience. It does so by helping them find relevant events that they might not have found otherwise.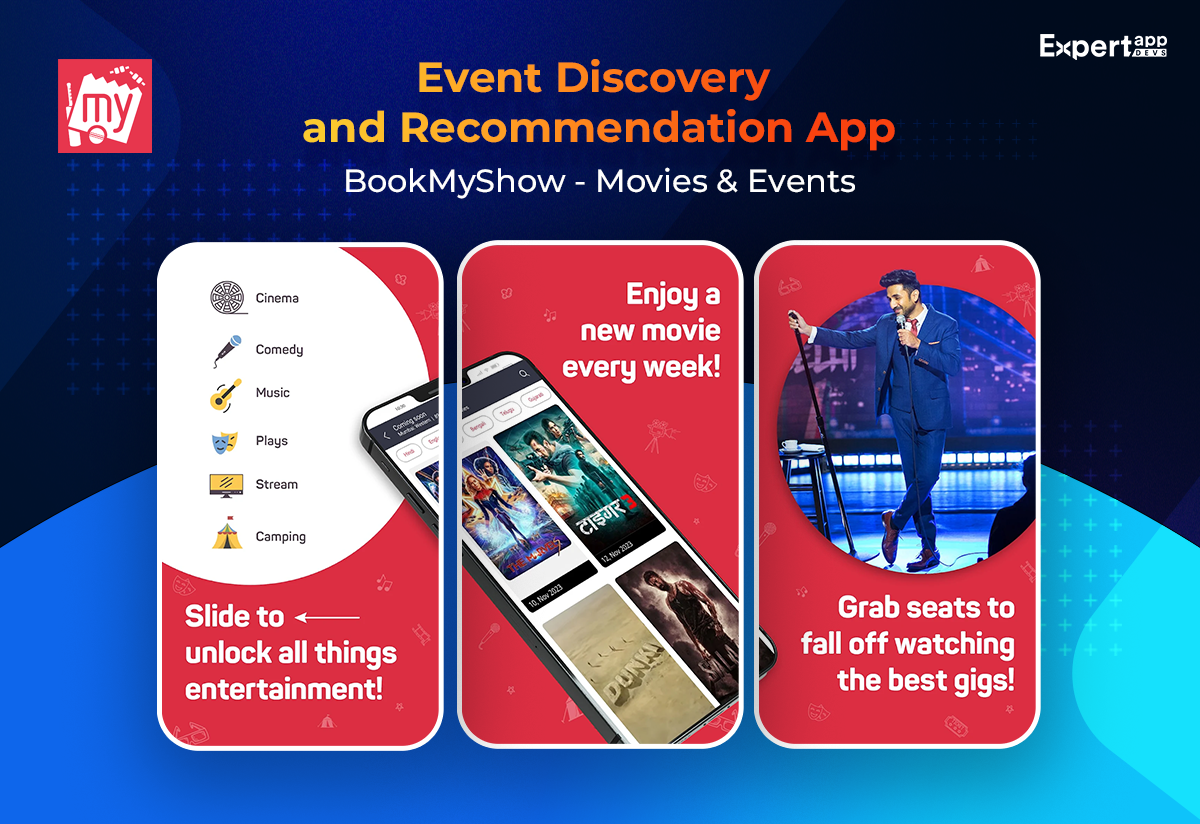 #5. Event Planning and Management Tool
Usefulness: Applications for event management and planning simplify the difficult task of planning an event. It does everything from scheduling to resource allocation.
Simplifying Organization: Successful events are the result of better coordination, less manual labor, and optimized logistics for event planners.
#6. Gamification Event App
Idea: By adding game components to events, these applications increase their interaction and engagement levels.
Enhanced Engagement: Gamification makes events more memorable by increasing attendance, promoting friendly competition, and rewarding engagement.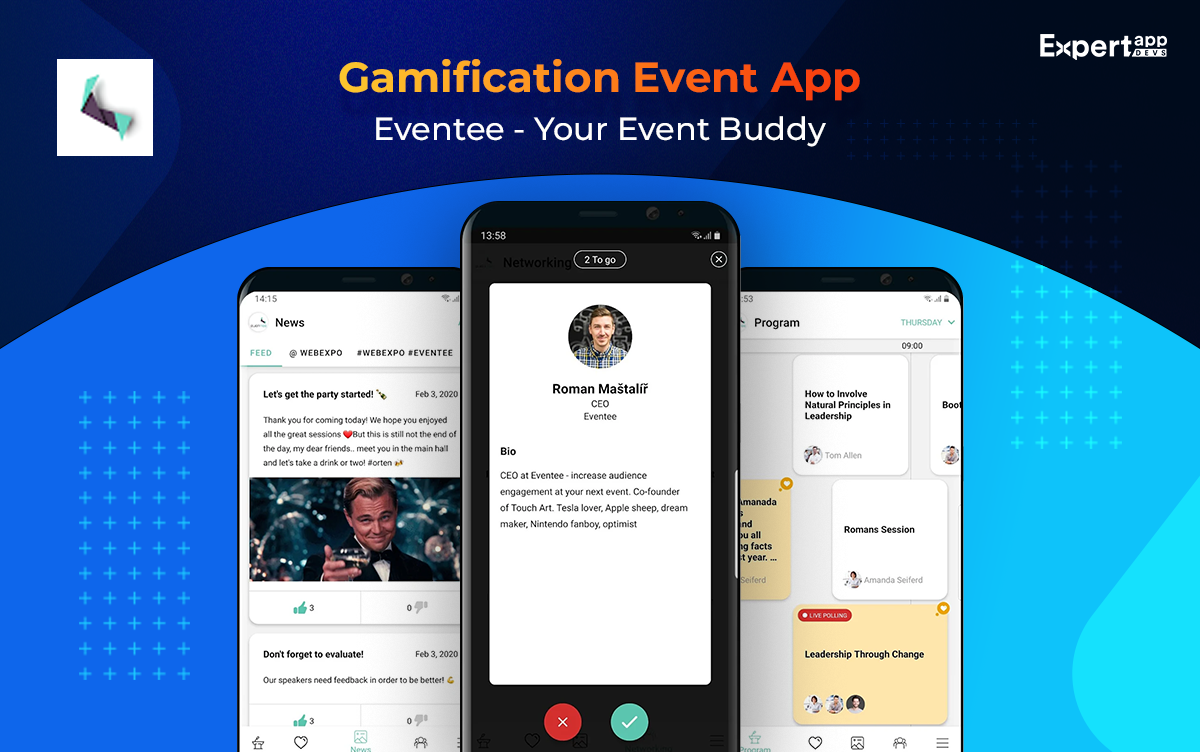 #7. Charity and Fundraising Event App
Importance: In order to manage donations, ticketing, and supporter engagement, charity and fundraising events need their own app.
Features: These apps encourage users to support deserving causes, offer transparency, and facilitate safe donations.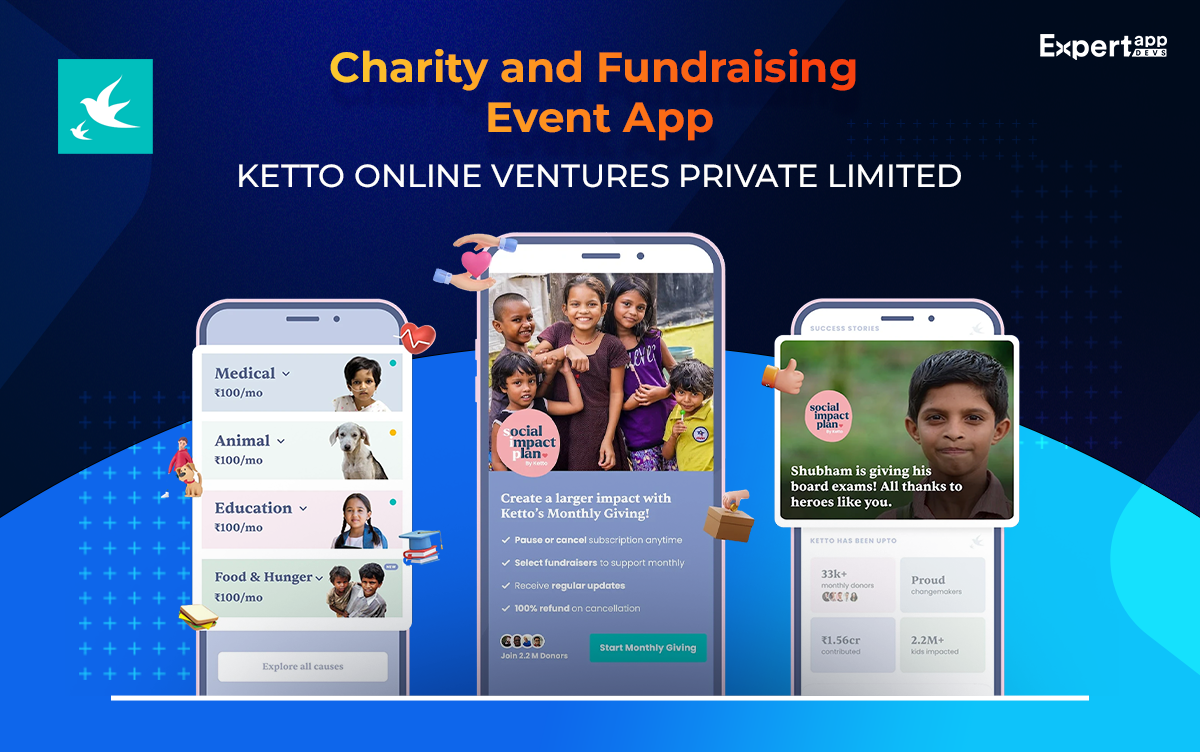 #8. Event Networking App
Significance: From business conferences to social gatherings, networking is an essential component of many events.
Facilitation: To make events more productive, attendees can connect, set up meetings, and engage. They can do this with like-minded people with the aid of event networking apps.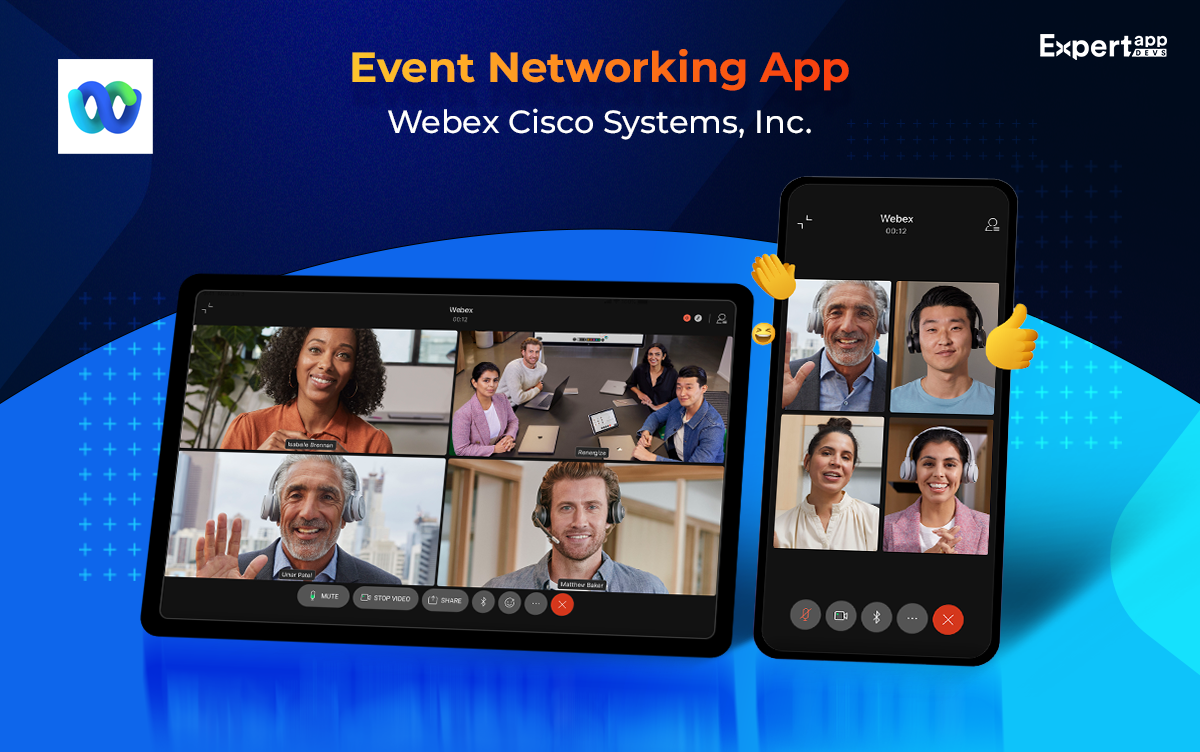 #9. DIY Event Planning and Design App
Target Audience: Creative people organizing personal events, such as weddings or birthday parties. Hence they will find DIY event planning apps ideal.
Features to Foster Creativity: These apps provide users with design, decoration, and planning tool as per types of events. It will help them realize their own visions for unique events.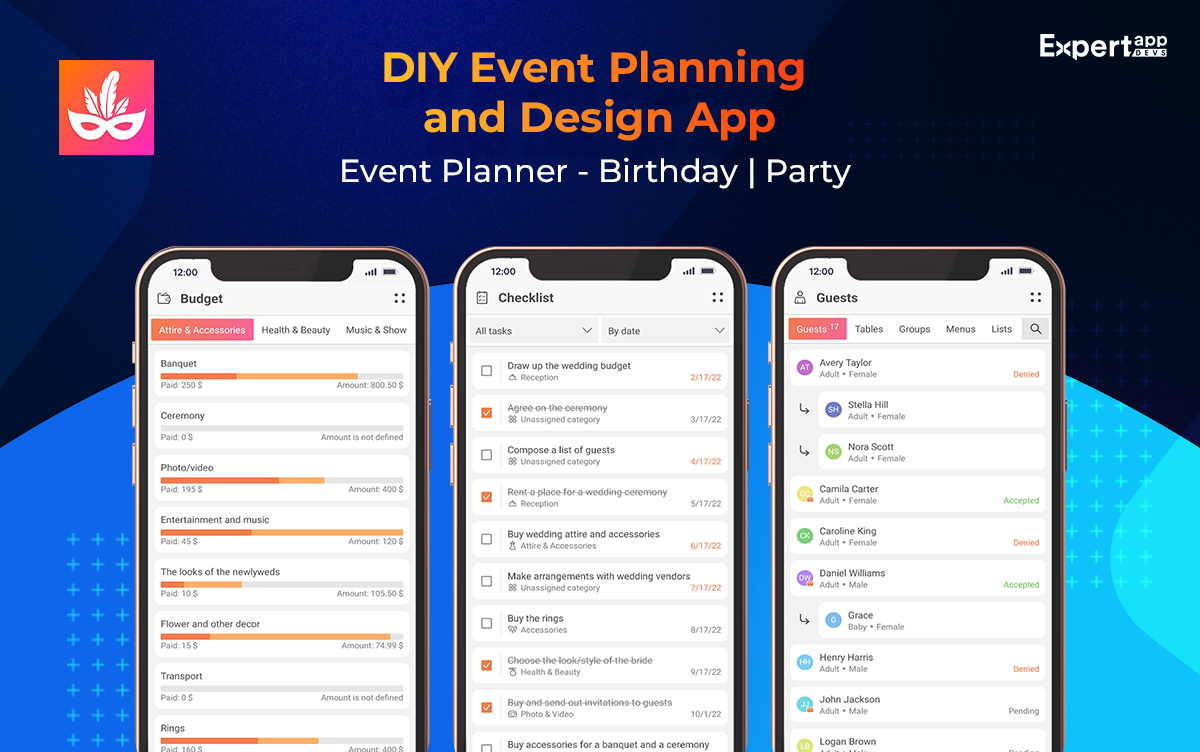 #10. Event Feedback and Survey App
Importance: To understand attendee preferences and plan future events, event organizers must gather feedback. It is
Gathering Insights: Attendee feedback is a valuable source of insights. The event feedback and survey apps are collected to ensure ongoing event enhancement. You can also have a live polling feature.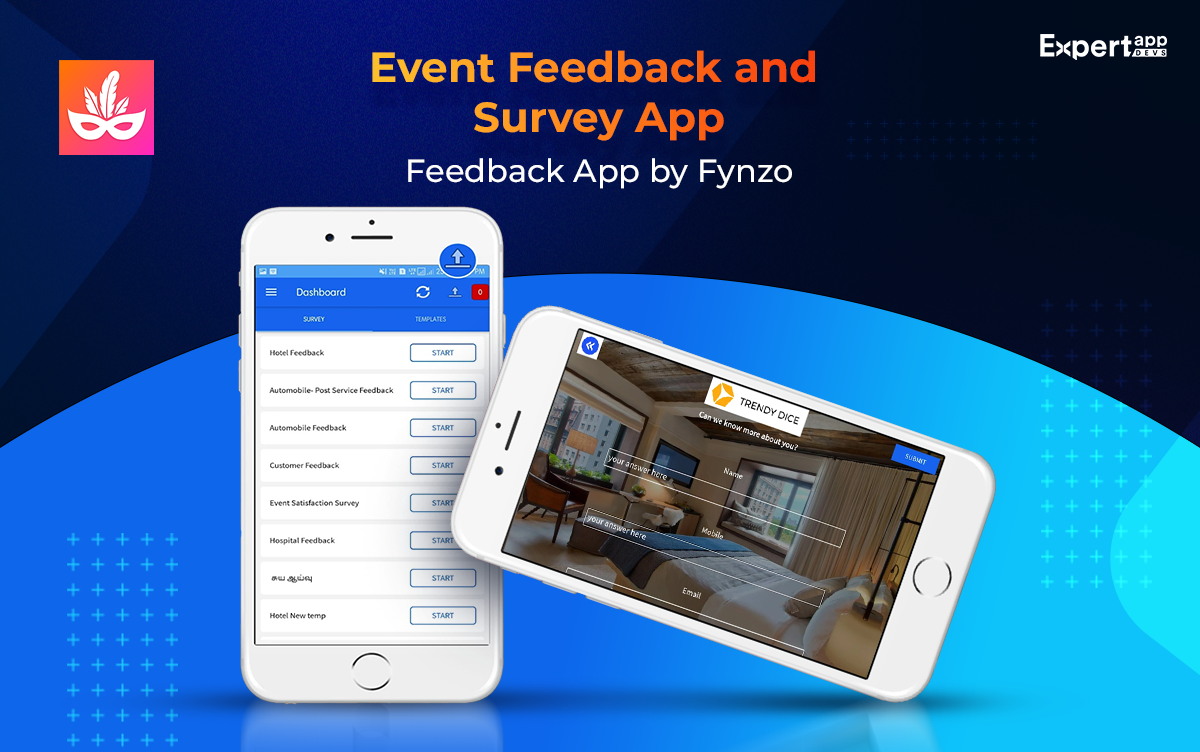 These creative ideas for event apps are changing the face of events. They are improving attendee experiences and streamlining event management. Investigate these app development options to stay ahead of the events world.
Top 4 Monetization Strategies for Event App Ideas
You have this amazing idea for an event app. It has the potential to change how people attend events completely. However, how can it be both financially viable and fantastic? So, take a look at these leading monetization techniques: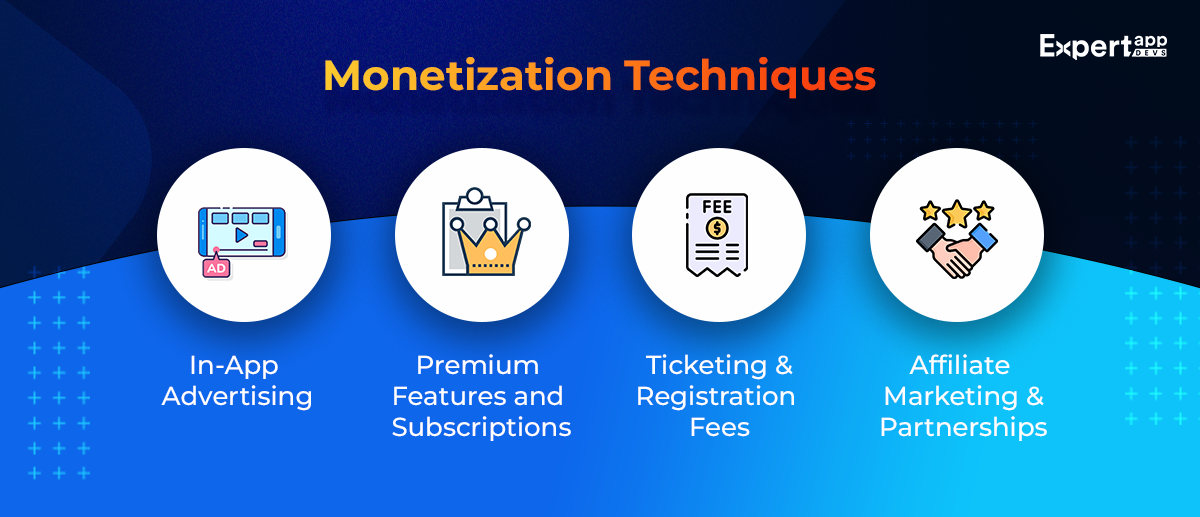 #1. In-App Advertising
In-app advertising is a powerful source of income. Consider collaborating with companies that are relevant to your events and integrating their advertisements into your app. Both parties benefit from it. They gain exposure to a specific audience through push notifications.
#2. Premium Features and Subscriptions
Premium features are like the key to unlocking even more benefits for your users. Think about providing a free basic version of your. Then alluring users in with paid features that require a subscription. It's a great way to keep your app free for a large number of users and earn money from heavy users.
#3. Ticketing and Registration Fees
If your app is helping people register for events and purchase tickets, you have a great chance to make money. For every ticket sold or registration made via your app, charge a small fee. It's an easy and efficient way to make money off of your service and give event planners convenience.
#4. Affiliate Marketing and Partnerships
Affiliate relationships and marketing have the power to transform. Work together with companies that cater, provide transportation, or are involved in events.
With your app, you can advertise their services. Later they will pay for each successful referral. It's a fantastic method to increase sales and give your users insightful recommendations.
With the aid of these monetization techniques, you can develop your event app concept into a viable business endeavor. To ensure that everyone wins, keep in mind that the secret is to find a balance between making money and giving your users outstanding value.
5 Best Development Considerations for Event App Ideas
Worries about how to develop an event app? There are a few key development factors to take into account before you start building your event app. It is because they will have a big influence on its success. In an approachable, casual manner, let's examine these factors: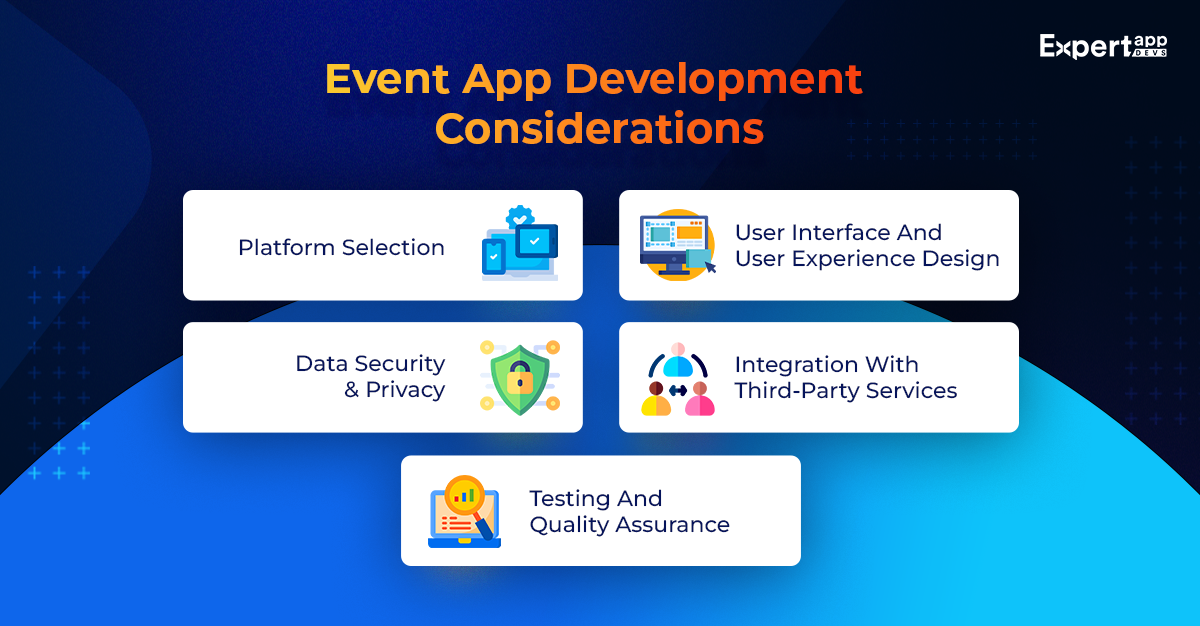 #1. Platform Selection (iOS, Android, Cross-Platform)
Selecting the ideal platform for your event app is the first choice you'll have to make. Will it only work with iOS or Android devices, or maybe a cross-platform option? Think about the devices that members of your target audience use. While cross-platform development may have a wider audience, native apps can offer a more platform-specific experience.
#2. User Interface And User Experience Design
Initial impressions are important in the world of apps. A user-friendly design is the entire package—it's not just the cherry on top. Your app's usability and ease of use will determine how successful it is.
Be mindful of the design of your user interface (UI) and user experience (UX). Hence to make sure your app is intuitive to use, aesthetically pleasing, and functional.
#3. Data Security And Privacy
Your event app should be a security stronghold in this day and age, where data privacy is crucial. Give measures for data security and privacy first priority. Make sure that user data is secure, and adherence to data protection laws is essential. Gaining trust is crucial, and protecting user data is a big step toward doing so.
#4. Integration With Third-Party Services (E.G., Payment Gateways)
Many event apps require integrations with third-party services, such as payment gateways for ticket sales. These integrations are the gears that make your app run smoothly. Ensure that your app seamlessly connects with these services to provide users with hassle-free experiences. A reliable payment process, for instance, can be a make-or-break factor for event apps.
#5. Testing And Quality Assurance
Lastly, never undervalue the importance of meticulous testing and quality control. This stage serves as a safety net, identifying possible problems before your users do.
Make sure your app runs smoothly across a variety of platforms and devices by giving it a thorough test run. Smooth out any kinks in the functionality and user experience. It all comes down to providing your users with a polished end product.
These factors serve as your compass when it comes to developing event apps. Hence they will direct you toward creating an app. It will not only align your vision but also goes above and beyond what your users might anticipate. Thus, bear these things in mind as you set out to develop a stellar event app.
How to Market and Promote Event Apps?
Effective promotion is essential to an event app's success along with choosing the right event management app development company. The following tactics will assist you in creating treatment and connecting with your intended audience:
#1. Building a Pre-launch Buzz
Build excitement for your event app by releasing teasers and behind-the-scenes looks before its official launch. You can also try to sell tickets.
To spark curiosity and create buzz, use interesting content. A pre-launch buzz can pique potential users' interest. It can build suspense, encouraging them to download and use the app as soon as it becomes available.
#2. App Store Optimization
Optimise your app's presence to make it easier for users to find it in app stores.
Make sure your app's title and description are captivating and include pertinent keywords. Moreover, positive ratings and reviews can increase visibility.
Urge users to give the app high ratings and reviews, as these can have a big impact on the app's credibility and search ranking.
#3. Social Media Marketing
Make use of social media integration power to connect with a wide range of people.
Distribute interesting content, highlights from events, and app features on multiple platforms.
To target particular interests and demographics, use paid advertising options. You can use Social media as an engaging and dynamic marketing tool.
#4. Content Marketing and Blogging
One useful tool for informing and attracting new users is content marketing.
Write blog posts, articles, and educational materials regarding the subjects of the event and the functionalities of the app.
Tell a story and provide educational material to demonstrate how the app can improve the event experience.
#5. Influencer Partnerships
Partner with influencers who share the same goals as the intended audience for your event.
Influencers can reach their devoted following and promote your app through their content.
Their support gives your app trust and can greatly increase its user base.
You can successfully market and promote your event app by using these techniques. It will guarantee that it reaches its target audience and contributes to the success of your event.
How can Expert App Devs help your Event Management Ideas?
Your partner in bringing your event management concepts to life is Expert App Devs. Our skilled team focuses on developing unique event mobile applications that meet your unique requirements. Our apps make the process of organizing and carrying out events easier. From registration and ticketing to encouraging attendance and gathering feedback, we are aware of the complexities involved.
Whether your event is a gamified experience, social networking event, or charity fundraiser. Hence can make it a reality with our experience. Let us use our custom event app solutions to turn your ideas into effective, enjoyable, and lasting events. Our goal is for you to succeed.

Conclusion
To sum up, this article has listed a wide range of creative event app ideas. These have the potential to completely transform the field of event management. The options are endless, ranging from gamification-focused solutions to social networking event apps.
These ideas are improving the overall experience of attendees. It also revolutionized the way events are organized. The message is clear for all budding startups and entrepreneurs.
Seize these opportunities in the event app sector, by embracing these ideas and staying at the forefront of innovation. Hence you can carve a niche for your startup and make a substantial impact.
The world of events is evolving. These concepts are your ticket to becoming a game-changer in this dynamic industry. So, go ahead, explore, innovate, and create event apps that leave a lasting impression. Your journey in this exciting field begins now.