Brand Loyalty App
Business
The Brand Loyalty App is an IoT based loyalty system for store owners and their customers. This smart wallet system has mainly two user roles - store owners that can create their account and manage their store data and their customers. From the web portal, store owners can customize the store screen that will display in-app and also view customer and sales analytics. Store owners can manage their login into the store management system to add store location, promotions or offers, stamps or points for offers, QR codes and iBeacons data. Customers can create accounts and collect loyalty stamps via iBeacon or QR codes from their local stores. Customers can view and redeem their loyalty stamps using a single mobile app interface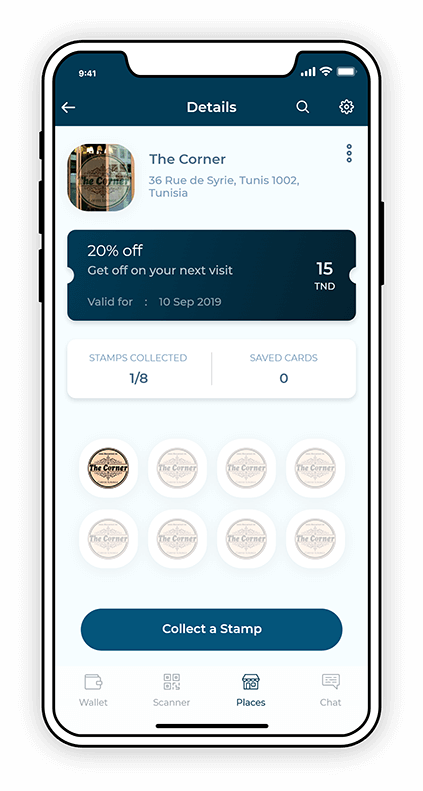 Our client came up with a unique idea to develop an IoT based loyalty application for local stores and vendors. Our client explained his idea to develop a platform which can provide an online platform for local stores to retain the customers by providing a mobile app with smart loyalty cards.
The Expert App Devs provided a dedicated resources team comprising iOS app developers, Android app developers, backend developers and quality assurance engineers which worked for our client and successfully developed a platform with smart IoT implementation combining iBeacons and QR code.
Social Login

For easy access to applications, users can use their account using Facebook login and Google login login features

Nearby Stores

Customers can view their nearby local stores using their current location and Google Map integration.

Store Filters

Customers can filter the stores based on category and groups as well as also view listing in different modes like list, grid and map

iBeacons Integration

Customers can collect and redeem stamps or offer points by visiting the local stores using Bluetooth enabled mobile phones and iBeacons.

QR Code Integration

Stores can also use QR code instead of iBeacons. The system creates QR codes for all the stores and customers that would be used to collect and redeem the stamps.

Digital Wallet

Customers can collect, view and manage stamps or points for all the stores and also redeem the stamps using a single mobile app.

Push Notifications

App includes push notifications, so that users don't miss any updates

Web Portal

Dedicated web portal for store users to manage their stores, locations, promotions, QR codes, iBeacons or general information

Store Management

Admin can enroll and manage store manager users from a web portal. Admin can manage store details on behalf of the store manager.

Store Data Management

Store managers can login into the web admin portal and add store locations, offers or promotions, stamps, points, QR codes, iBeacon information.

User Management

Admin can manage customer users from a web portal. Admin can also award stamps or points to customers from the admin panel.

Dashboard and Analytics

Admin and store manager can view collected and redeemed stamps or points by all the customers. The web portal also has useful analytics which shows periodical collected and redeemed stamps and points.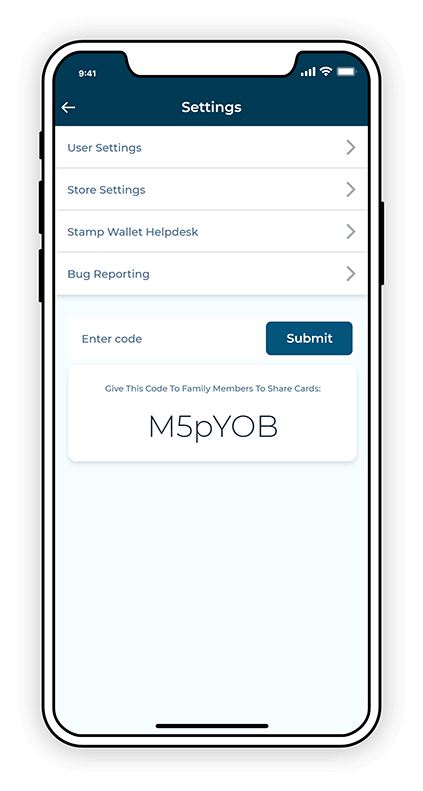 Similar Portfolio List
On our incredible journey spanning several years, we've had extraordinary success so far.